Breast Cancer Awareness Campaign, #CheckYourSelfie, Encourages Regular Self-Checks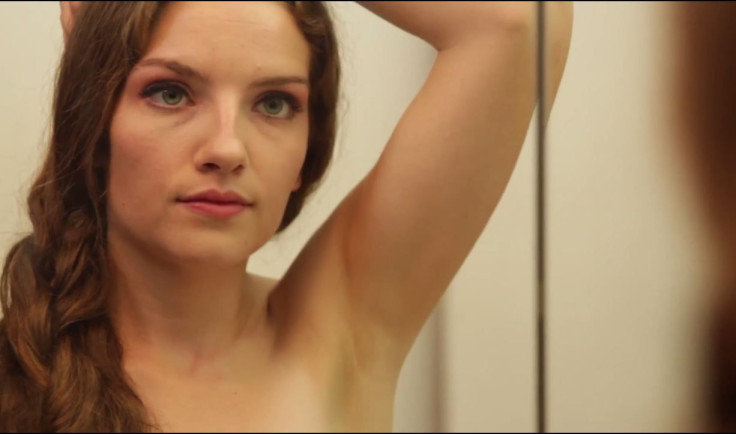 There are still a few days left in October, a.k.a. Breast Cancer Awareness Month, so before you go spreading awareness of epilepsy or diabetes, or put your razors down for No-Shave November (hairy legs, anyone?), download the Keep A Breast Foundation's "Check Yourself!" app.
The app, as you'll see in the videos below, help women of all ages establish a routine for checking themselves for breast cancer. It includes step-by-step guides and an automatic monthly reminder, because lumps or other abnormalities can emerge at any time. Along with the app, the Foundation is also urging its users, or anyone really, to promote breast cancer awareness through its #CheckYourSelfie campaign.
"Finding a lump at 17 was terrifying," Jennifer Rozze, the girl who appears in the campaign's advertisement says, speaking about her own discovery. "I didn't want to tell anybody, I was really embarrassed. I was glad to have people telling us to check ourselves, because I wouldn't have known until a lot later, and it could have been something else."
Besides skin cancer, breast cancer is the most common cancer among American women, affecting one of every eight. The American Cancer Society estimates that there will be an additional 232,670 new cases of invasive breast cancer by the end of 2014, as well as 62,570 early diagnoses. It's obvious; more women can prevent a late diagnosis by checking regularly. According to the Keep A Breast Foundation, the same people who made those popular "I <3 Boobies" wristbands, 40 percent of all diagnosed breast cancers are found when women feel a lump. When these are detected early, a woman has a near-100 percent chance of surviving.
Published by Medicaldaily.com