Breast Cancer Detection Is Significantly Improved With 3D Mammogram Technology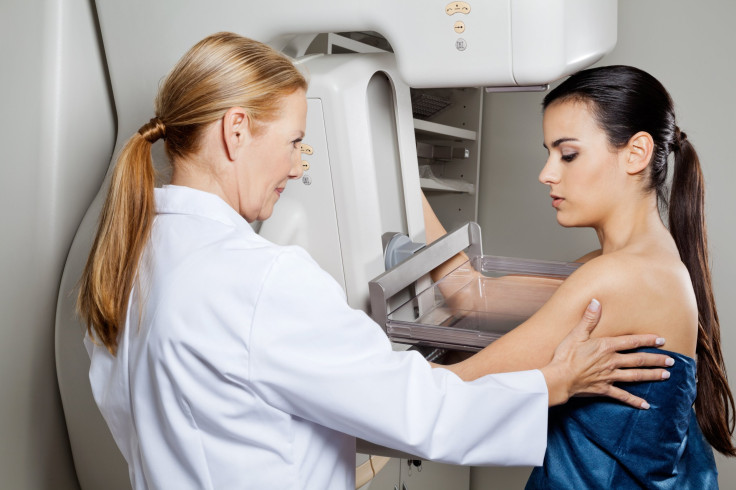 Innovative 3D breast imaging is a relatively new technology but should not be underestimated. A recent study reviewed close to half a million breast exams over the course of two years and found that the 3D breast exams were able to not only find cancers that remained undetected by traditional mammograms, but were also able to significantly reduce the number of false exam results.
From 2010 to 2012, researchers analyzed data from 281,187 conventional mammograms and 173,663 3D mammograms, creating the largest study using 3D mammography systems to date, according to a recent press release. What researchers found may be able to revolutionize modern breast cancer detection. "It's the most exciting improvement to mammography that I have seen in my career, even more important for women than the conversion from film-screen mammography to digital mammography," said senior author Emily F. Conant in a University of Pennsylvania press release. She went on to explain how the technology "finds more clinically significant breast cancers earlier, which is the key so that women have more treatment options and ultimately better health outcomes."
Traditional mammograms are essentially an x-ray of the breast, according to Cancer.gov. They involve two x-ray images of each breast, used to detect tumors that could not be felt. In women over the age of 50, mammograms have been shown to reduce the risk of dying from breast cancer by 35 percent, Medical News Today reported. Still the life-saving technology has serious limitations. For example, the 2D pictures can sometimes not pick up cancers hidden in overlapping tissue. They also tend to over-diagnose harmless lesions, and the compression of the breast, which occurs during the procedure is often described as uncomfortable, Medical News Today reported.
When tomosynthesis was added to traditional mammograms, researchers found 41 percent more invasive cancers and reduced the number of women called back for false alarms by 15 percent. Once more, 3D mammography was the only method in breast cancer screening that showed such excellent figures. "The coming years will be very exciting, as we see further improvements in this innovative technology. This new technology will certainly change the way we screen women," Conant concluded in the press release.
There are those who argue that with 3D imaging or without, annual breast exams do not reduce mortality from breast cancer beyond that of a physical examination. A study conducted in Canada looked at 89,935 women randomly assigned to mammography or no mammography. After 25 years, there was no significant difference found in the breast cancer mortality of the two groups of women. However, the researchers did add that the same results may not exist in other countries and "education, early diagnosis, and excellent clinical care should continue to be provided to women."
According to the American Cancer Society, about one in eight women in the U.S. will develop breast cancer in their lifetime. It is the second most common cancer among American women. It is the second leading cause of cancer death in women, with only lung cancer surpassing it in number. The American Cancer Society estimates that before the year is over about 40,000 women in the Unities States will die from breast cancer. Although the 3D breast imaging test was FDA-approved, it is not yet considered standard and some major insurance carriers will not cover the procedure, The Sun Times reported.
Source: Friedewald SM, Rafferty EA, Rose SL, et al. Breast Cancer Screening Using Tomosynthesis in Combination With Digital Mammography. JAMA. 2014.
Published by Medicaldaily.com