'Breast Cancer Dialogues': Theater Play Helps Doctors, Med Students Empathize With Their Patients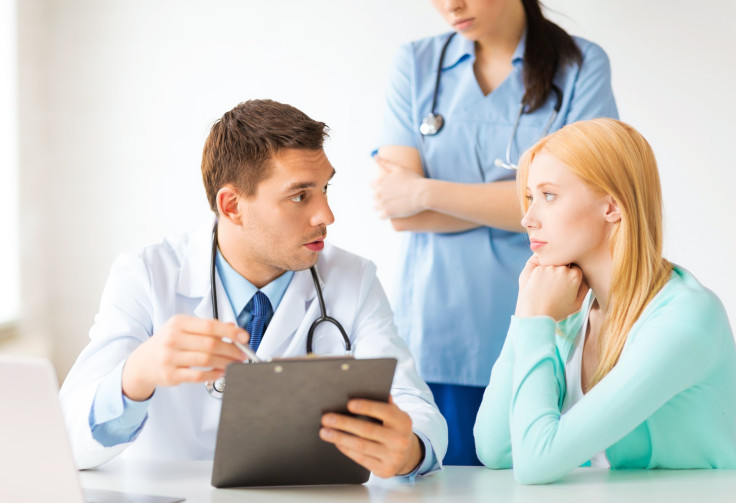 The humanities play a significant role in understanding the cultural, social, and even emotional aspects of medicine. Now, the University of Missouri is incorporating theater to help train medical students, nurses, and doctors to better approach breast cancer patients from a caring and understanding perspective, in a series of short plays called Breast Cancer Dialogues.
It's difficult for health care workers to provide that perfect balance between compassion and professional, objective care. And now, theater and acting is helping those in medicine to grasp the complex, nuanced issues that occur during the doctor-patient dialogue.
"Theater is a beautiful medium for talking about social problems in our community," Carrie Winship, a doctoral student in theater performing with the group, said in a press release.
Heather Carver, an associate professor of playwriting and performance studies at the University of Missouri, came up with the idea to create short plays that could somehow make the complexities behind doctor-patient rapport more real to medical students, in order to help train them for real-life situations. Carver came up with the idea after being diagnosed with breast cancer in 2005. She created three five-minute plays that involved a breast cancer patient speaking with her doctor, and the audience was allowed to challenge, object, and readjust the script in order to make the doctor's approach more caring.
"For some, it's a very touching moment," Lee Ann Woolery, a community arts specialist at the University of Missouri, said in a press release. "For others, they get very angry."
The University of Missouri isn't the first school to merge medicine with theater, though it may be one of the few to focus primarily on breast cancer patients. The Virginia Commonwealth University School of Medicine, as well as many other medical schools across the nation, use short plays and acting as a way to teach medical students the importance of developing a rapport with patients. "There is a crisis in the health care field in doctor-patient relationships to the point that it is actually affecting patient outcomes," Aaron Anderson, associate professor and vice chair at the Department of Theatre, said on their website. "Essentially, medical schools have crammed so much into four years of study that science has squeezed out the humanistic aspects of medicine."
Anderson went on to co-author a study along with Dr. Richard Wenzel and Dr. Alan Dow that measured interactions between internal medicine residents and patients, and found that the people that were trained with the theater department had improved communication with patients. "In theatre, we teach how to be authentically present in inauthentic moments," Anderson continued. "We thought we could see if we could take some of those skills and teach them to physicians."
"Medicine is both an art and a science," the authors of another study that employed theater to teach clinical empathy wrote in 2007. The study found that a collaborative approach between medicine and theater professors was successful in teaching clinical empathy and communication skills to students. It's the kind of skills that are needed in any medical setting, but especially for patients coping with the news of a breast cancer diagnosis — which can be a numbing, emotional, anxious experience. Breast cancer is one of the leading causes of death in women worldwide, and the most common cancer in women over all races and ethnicities, though a good percentage of women can survive and even be cured if treated early enough.
Northwestern University, meanwhile, features a Magic and Medicine seminar as part of their Medical Humanities and Bioethics Program. Ricardo Rosenkranz, a neonatologist and assistant professor of clinical pediatrics who is also a magician, believes that time and productivity pressures in the medical profession often drown out a physician's ability to focus on personal relationships with patients. He says it's his "not-so-hidden agenda, to get these students to think about these things that really are the essence of what our profession is." The Medical Humanities and Bioethics Program also offers seminars in other humanities, including ethics, economics, and even art observation classes at the Art Institute of Chicago.
All of the arts and humanities, and perhaps especially theater, are "a wonderful means to understand the complexities of life," Woolery said in a University of Missouri press release.
Published by Medicaldaily.com