Breast Cancer Drug Negatively Affects Sex Life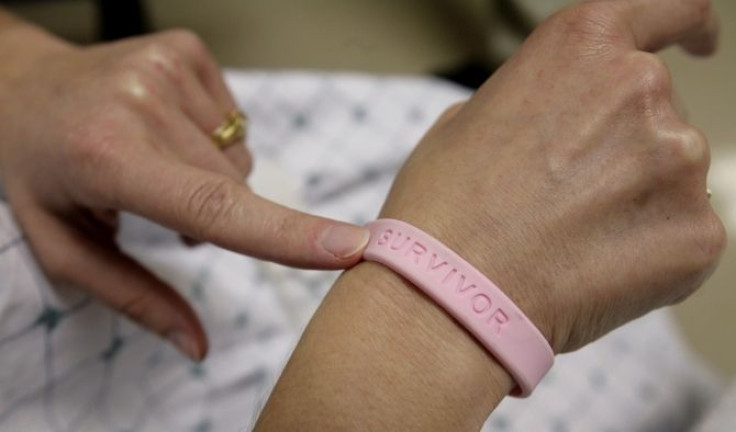 A drug known to prevent breast cancer relapse can leave women dissatisfied with their sexual lives, a new study has found.
The new study from Sweden said that 42 percent of the study participants reported low sexual satisfaction after the drug treatment.
The drug belongs to a group called aromatase inhibitors used to reduce risk of breast cancer relapse by blocking out estrogen hormone. The drug has the ability to extend lifespan of a woman diagnosed with breast cancer. However, researchers say the drug affects women's sexual life, thus diminishing their quality of life.
The study included 82 women who were treated for breast cancer and were taking aromatase inhibitors or tamoxifen to prevent a cancer relapse.
Half of the study participants said that they had low sexual interest, more than half said they had pain during intercourse and about three quarters said they didn't have enough lubrication at the time of sex.
Another drug, Tamoxifen prescribed to women along with aromatase inhibitors, blocks the hormone from acting on breast cells. Less than a third using Tamoxifen reported pain with intercourse, Reuters Health reported.
"We've suspected that the aromatase inhibitors would be more likely to cause sexual dysfunction for quite a while," said Dr. Don Dizon, a gynecologic oncologist from Massachusetts General Hospital in Boston, to Reuters Health.
An estimated 226,870 women will develop breast cancer in the year 2012, according to the National Cancer institute. Risk factors for breast cancer include, gender, age and menstrual cycle along with certain genetic mutations.
Dizon who wasn't involved in the study told Reuters Health that many women in the U.S., diagnosed with breast cancer after menopause, go on a five-year course of these drugs.
"As women get treated for cancer we need to think about the toxicities and the long-term side effects, and sexual health is one of those areas that is really important," Dizon said, "the notion from an oncologist that you're just lucky to be alive is not acceptable."
The study is published in the journal Menopause.
Published by Medicaldaily.com