Breast Cancer Hits 1.6 Million in 2010; More Younger Women Dying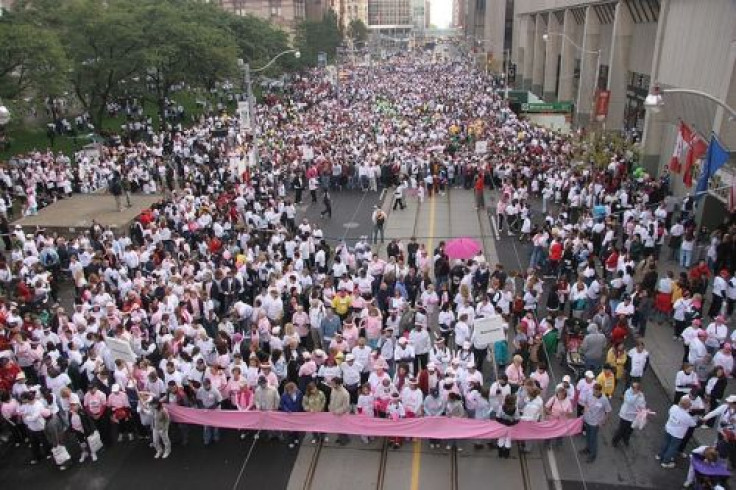 In 2010, a total of 1.6 million cases of breast cancer were diagnosed around the world, more than double the number three decades ago, an alarming pace that far exceeds global population growth, according to a U.S. study.
In 2010, 425,000 people died from breast cancer and 200,000 died from cervical cancer around the world (from a total of 454,000 cases). The cases are growing in developing countries where more women are dying at younger ages, according to a new study by the Institute for Health Metrics and Evaluation (IHME) at the University of Washington.
"In the past, complications from pregnancy and childbirth were among the leading causes of death in women under age 50. Based on current trends, breast and cervical cancer are likely to soon approach maternal causes of death in developing countries," said researchers.
According to the new statistics, officially, 343,000 women die globally during childbirth every year while breast and cervical cancers kill 625,000 women worldwide, prompting breast cancer activists to urge world leaders about the need to make education about breast cancer, screening and treatments a priority.
"If more women are developing breast and cervical cancer during their reproductive years, this adds more pressure on families and societies already suffering from high rates of infectious disease and child mortality," said Dr. Mohammad Forouzanfar, the paper's lead author. The study was funded by Susan G Komen for the Cure and the Bill & Melinda Gates Foundation.
Breast cancer activists have urged governments around the world to address the rising numbers by making a priority cancer screening, treatment, and education.
Published by Medicaldaily.com