Breast Cancer Patients are Largely Uninformed About Treatment Options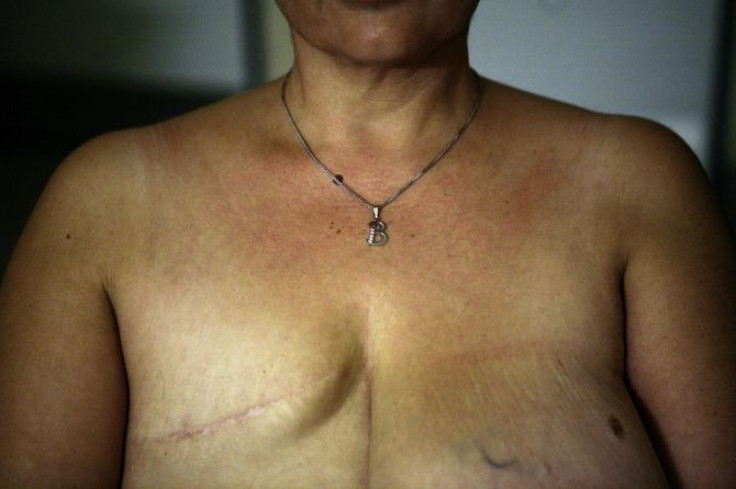 Many early stage breast cancer patients are uninformed about treatment options and as a result may not receive the treatment they prefer, according a new study.
The aim of the study, published in the Journal of the American College of Surgeons, was to evaluate the quality of the decision-making process regarding options for surgical treatment. This was defined as the extent to which a decision was informed and consistent with patient preferences.
In the retrospective study, researchers from the University of North Carolina found that on average patients were only able to answer about half of treatment questions correctly in surveys that were mailed to them.
The results from the surveys showed that the average knowledge score of breast cancer patients about different treatment options was 52.7 percent, and only 48.6 percent of study participants reported that their physician asked them about their preference regarding surgical treatment.
The data also showed that 45.9 percent of participants knew that local recurrence risk is higher after breast conservation, 55.7 percent knew that survival rate is equivalent in both breast-conservation therapy and mastectomy, and 83.2 percent reported that the physician made a treatment recommendation which generally was a mastectomy.
"This finding was concerning because patients who opt for partial mastectomy need to be aware of their slightly higher risk of local recurrence," said Clara N. Lee, lead author of the study and an associate professor and director of surgical research at the UNC School of Medicine in Chapel Hill. "Patients and providers need to have transparent conversations about treatment options, risks and goals in order to make fully informed decisions."
On average, the data was collected two and a half years following surgical procedure, and 440 patients responded to the survey. The survey consisted on 10 multiple choice questions regarding breast cancer knowledge, seven multiple choice questions regarding discussions with providers, and six items that were rated on a scale of 0 to 10 for goals and concerns.
"Two things are needed to help improve the quality of decisions. First, it is important to have a way to measure decision quality so that providers can get feedback on how they are doing. Second, we need to use decision tools that have been proven to inform and engage patients, more consistently," added Karen Sepucha senior study author, assistant professor at Harvard Medical School and director of the Health Decision Sciences Center at Massachusetts General Hospital.
Published by Medicaldaily.com