Breast Cancer Risk Increases Among Women Who Take Birth Control Pills With High Levels Of Estrogen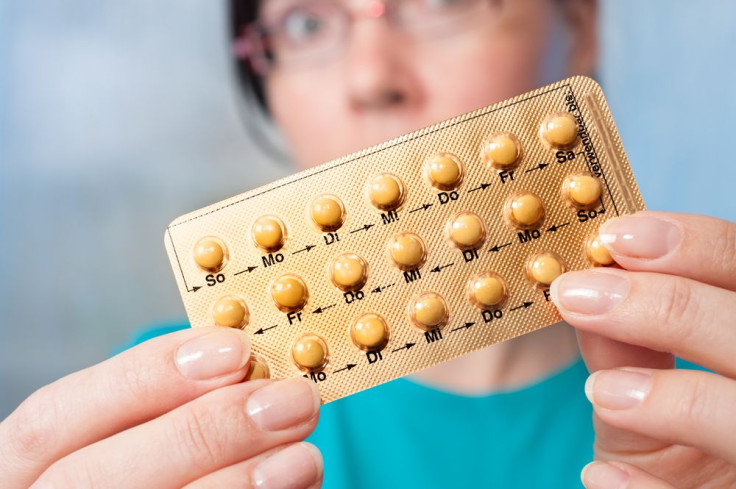 Experts agree that women who begin menstruating late or start menopause early are at an increased breast cancer risk because they produce more estrogen throughout their life compared to other women. A recent study published in the American Association for Cancer Research journal Cancer Research suggests that women who take birth control pills containing high doses of estrogen, ethynodiol diacetate, and norethindrone significantly increase their risk of developing breast cancer.
"Our results suggest that use of contemporary oral contraceptives [birth control pills] in the past year is associated with an increased breast cancer risk relative to never or former oral contraceptive use, and that this risk may vary by oral contraceptive formulation," Dr. Elisabeth F. Beaber, a staff scientist in the Public Health Sciences Division of Fred Hutchinson Cancer Research Center in Seattle, said in a statement.
Beaber and her colleagues recruited 1,102 women diagnosed with breast cancer and 21,952 healthy women from the Group Health Cooperative in the Seattle-Puget Sound area. Breast cancer patients were diagnosed between 1990 and 2009. Electronic pharmacy records were also used to gather information on different oral contraceptives, including the name of each drug, dosage, and duration. Compared to women who never or stopped their use of oral contraceptive, recent use of birth control pills increased a woman's breast cancer risk by 50 percent.
Women taking oral contraceptives that contained high doses of estrogen increased their breast cancer risk 2.7-fold compared to birth control pills with moderate doses of estrogen, which increased breast cancer risk 1.6-fold. Oral contraceptives containing low-dose estrogen had no effect on a woman's risk of developing breast cancer. Birth control pills containing ethynodiol diacetate increased breast cancer risk 2.6-fold, and triphasic combination pills that contain around 0.75 milligrams of norethindrone increased a woman's risk 3.1-fold.
"Our results require confirmation and should be interpreted cautiously," Beaber added. "Breast cancer is rare among young women and there are numerous established health benefits associated with oral contraceptive use that must be considered. In addition, prior studies suggest that the increased risk associated with recent oral contraceptive use declines after stopping oral contraceptives."
According to the American Cancer Society, around 232,670 new breast cancer diagnoses are expected for 2014 in the United States. Although a string of recent studies have tied oral contraceptives to an increased risk of developing breast cancer, a woman's risk seems to dissipate 10 years after stopping her birth control regimen. Recent decreases in the number of women who were diagnosed with breast cancer have been attributed to lower rates of women turning to hormone therapy after menopause.
Source: Beaber EF, Buist DSM, Barlow WE, Malone KE, Reed SD, Li CI. Recent Oral Contraceptive Use by Formulation and Breast Cancer Risk among Women 20 to 49 Years of Age. Cancer Research. 2014.
Published by Medicaldaily.com