Breast Cancer Symptoms: Signs Other Than Lumps Lead To Detection In Five Of Six Cases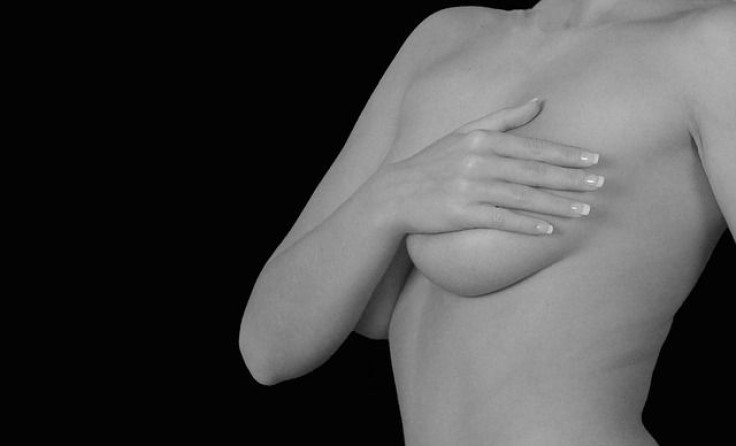 A substantial number of breast cancer cases are detected without the telltale symptom of abnormal lumps, reveals new preliminary research presented this week at the National Cancer Research Institute (NCRI) Cancer conference held in Liverpool, England.
Researchers from University College London examined earlier data taken from a regularly performed survey of cancer diagnoses made in the UK, called the National Cancer Diagnosis Audit (NCDA). They specifically looked at the 2009-2010 version of the NCDA, which captured over 2,300 breast cancer diagnoses. From there, they found that while breast lumps were the commonly reported symptom women went to their doctors with, there were a whopping 55 other signs that raised their initial attention. Overall, more than 15 percent of cases were found without the presence of lumps.
"Our research shows around one in six women diagnosed with breast cancer have symptoms other than a breast lump," lead author Dr. Monica Koo of UCL said in a statement.
And while most patients who had only a lump waited a week between noticing their symptoms and seeing their doctors, patients without one or who had other symptoms waited longer. It also took slightly more time for the latter group of patients to be referred to a specialist.
"These women are more likely to delay going to the doctor compared to women with breast lump alone." said Koo.
Lumps were found in 83 percent of cases. Meanwhile, non-lump symptoms included: nipple abnormalities (experienced by 7 percent of women), breast pain (6 percent), low back pain (1 percent), and weight loss (0.3 percent).
Although breast cancer death rates have steadily declined since the late 1980s, according to the American Cancer Society (ACS), it's still the most common type of cancer in women. And it's the most common cause of cancer death in Hispanic woman, according to research previously cited by Medical Daily. By the end of 2016, the ACS estimates that there will be 246,660 new cases of invasive breast cancer, and some 40,000 deaths.
Preventing more deaths will require understanding how complex the disease can be, said Koo,
"It's crucial that women are aware that a lump is not the only symptom of breast cancer. If they are worried about any breast symptoms, the best thing to do is to get it checked by a doctor as soon as possible," she said. "Diagnosing cancer earlier really is key in order to increase the chances of survival."
Source: Koo M, von Wagner C, Abel G, et al. Typical And Atypical Symptoms In Women With Breast Cancer: Evidence Of Variation In Diagnostic Intervals From A National Audit Of Cancer Diagnosis. National Cancer Research Institute Cancer Conference 2016. 2016.
Published by Medicaldaily.com