Breast Cancer Treatment Side Effects: Half Of Early-Stage Patients Report Severe Symptoms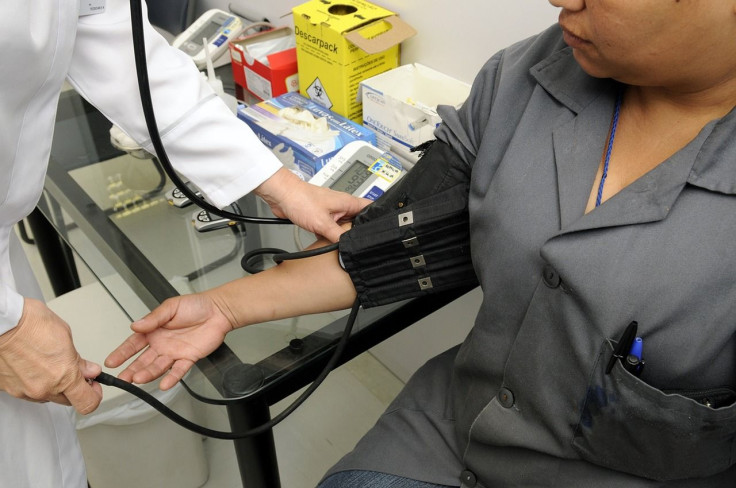 Detecting cancer early is better for treatment, but that doesn't mean the treatment will be easy. Almost half of women with early-stage, invasive breast cancer reported severe side effects from their treatment, according to a study in Cancer.
The results were based on a survey of almost 2,000 women in Los Angeles and Georgia that asked about how often and intense the side effects were and whether the women visited clinics or hospitals to deal with the symptoms. Most women experienced some side effect, but about 45 percent reported at least one severe or very severe side effect, the study says, and 9 percent "reported unscheduled clinic visits for toxicity management." Analysis also showed that in addition to chemotherapy and radiation putting patients at a higher risk for severe symptoms, Latinas were also at a higher risk than white women.
Read: What Deformed Lemons Tell Women About Breast Cancer
"While it might be expected for women undergoing chemotherapy, researchers found one-third of women who didn't receive chemotherapy experienced severe side effects of treatment as well," the University of Michigan Health System said in a statement. And those side effects, most commonly pain, skin irritation and constipation, could delay treatment if they are bad enough.
Other symptoms can include diarrhea, nausea and vomiting, swelling, and shortness of breath.
Women were also at a higher risk of severe pain if they had a double mastectomy, removing breast tissue from both sides, as opposed to a lumpectomy in which only a portion of the tissue is removed.
"As an oncologist, I knew from my clinical practice that more women were suffering than is generally reported in clinical trials," Dr. Allison Kurian, a professor at Stanford University, said in the Michigan statement. "Often, women suffer in silence, afraid to tell their providers about how bad things really are for fear that their treatments may be halted. We need to change that."
The study suggests doctors collect data on patient side effects more often, and talk to patients about them early in treatment.
Source: Friese CR, Harrison JM, Janz NK, et al. Treatment-associated toxicities reported by patients with early-stage invasive breast cancer. Cancer. 2017.
See also:
Chili Peppers Kill Breast Cancer
Published by Medicaldaily.com