Breastfeeding Can Lead to Long-term Weight Loss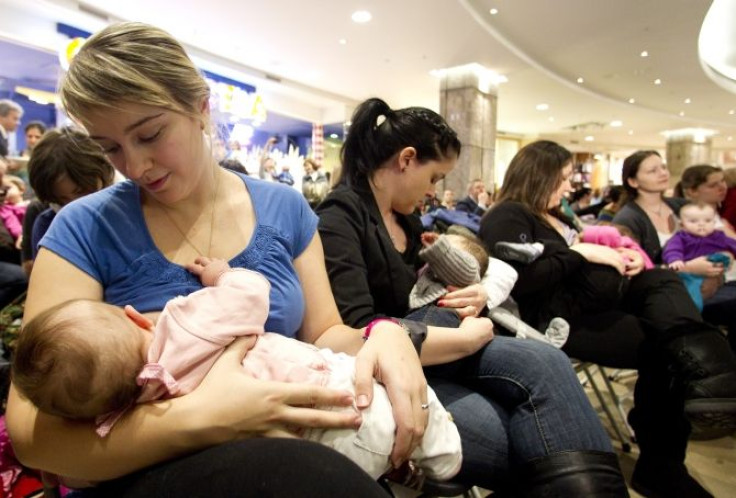 If the recommendation of the American Academy of Pediatrics to breastfeed your child is not convincing enough, studies suggest that women who breastfeed their children demonstrates a lower body mass index (BMI) later in life.
In a study that comprised of 740,628 middle-aged women, where average age of the participants was estimated about 57, it was revealed for every six-month period of breastfeeding, a woman's long-term BMI was reduced by one percent. Of all the participants, 88 percent reported giving birth to at least one child, 70 percent of those women had breastfed for about 7.7 months. Of those women who breastfed, many of them were in higher socioeconomic status, less likely to become a smoker and more likely to engage in regular physical activity compared to those who had not breastfed.
Though one percent is not a drastic number, if one takes into consideration of the entire population it can have significant effect overall. According to Professor Dame Valeria Beral, who is also the director of the Cancer Epidemiology Unit at Oxford University, one percent can lead to 10,000 less premature deaths per decade from obesity-related conditions such as diabetes, heart disease and some cancers.
"We already know breastfeeding is best for babies, and this study adds to a growing body of evidence that the benefits extend to the mother as well - even 30 years after she's given birth," Dr. Kristy Bobrow, lead author, said to the Daily Mail.

Prior research conducted by the World Cancer Research Fund demonstrated that breastfeeding for a year may lower the rate of a mother developing breast cancer by almost 5 percent.
Dame Sally Macintyre, director of the Institute of Health and Wellbeing based at Glasgow University stated the importance of scholars analyzing research, such as this one, in order to implement a variety of ways to lower the obesity epidemic that's plaguing countries across the world.
The research was a part of the Million Women Study, a study of women aged between 50 and 64 years old that focused its investigation into reproductive and lifestyle factors affecting women's health.
This study was published in the International Journal of Obesity.
Published by Medicaldaily.com