Breastfeeding For More Than 12 Months Leads To Higher IQ Scores And Higher Income At Age 30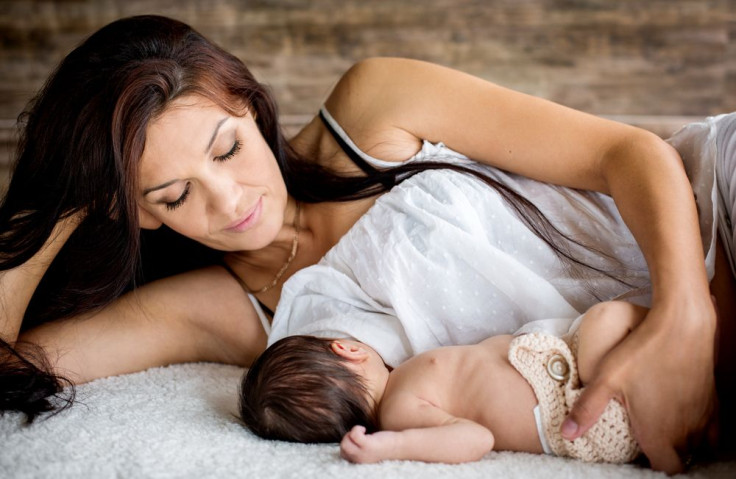 While many mothers-to-be are advised about the benefits of breastfeeding, what they may not be told is the effects go well beyond physical health. A new study finds babies breastfed for long periods have better performance on intelligence tests, greater school achievement, and higher monthly incomes as 30-year-olds.
"Those subjects who were breastfed for 12 months or more had higher IQ, a difference of 3.7 points, more years of education, and higher monthly income, a difference of about $100 per month, than those who were breastfed for less than one month," said Dr. Bernardo Lessa Horta, associate professor at Federal University of Pelotas in Brazil, in a podcast with Lancet Global Health. (For the study, "breastfed for less than a month" included children who were never breastfed at all.)
The study was launched in 1982 in Pelotas, Brazil. A full 30 years later, the researchers returned to the participants and collected information on their IQ scores, educational attainment, and monthly income. Of the original 5,914 neonates enrolled, the researchers were able to track a substantial portion: 3,493 total participants.
Importance of the Study
While past research has found higher intelligence scores among breastfed babies, what is so significant about this study is the researchers were able to collect more complete information on breastfeeding duration and also followed for a longer period. And, by using a population-based birth cohort, the breast feeding practices had no association with income level. Most of the evidence of higher intelligence test scores among breastfed babies comes from high-income countries, where middle-class and higher-class mothers are more likely to breastfeed their babies than lower income mothers — certainly in the United States, breastfeeding rates reflect this trend. (The Centers for Disease Control and Prevention reports higher income and older mothers are more likely to breastfeed than their peers.)
With evidence coming from first-world countries "where breastfeeding is positively associated with higher socioeconomic status," Horta explained, "there's always a question of whether the effect that has been observed in other studies is a consequence of breastfeeding by itself or has the result been confounded by socioeconomic status." Specifically, higher income babies are most likely eating better quality food and this could be impacting IQ test scores.
However, in Pelotas, it is rare for mothers to not breastfeed, so the evidence from this study, which included follow-up on more than 60 percent of the original participants, is inclusive and irrespective of income.
Asked why breastfeeding would result in higher IQ, Horta unhesitatingly told the Lancet, "Breast milk is rich in long-chain saturated fatty acids and this is essential for brain development." And from there, he believes, future earning-power is a given. "The positive effect of breastfeeding on IQ leads to a higher income," he added.
Source: Victora CG, Horta BL, de Mola CL, et al. Association between breastfeeding and intelligence, educational attainment, and income at 30 years of age: a prospective birth cohort study from Brazil. The Lancet. 2015.
Published by Medicaldaily.com