A Breath Test For Lung Cancer: Researchers Develop Biomarker For Pulmonary Tumor Growth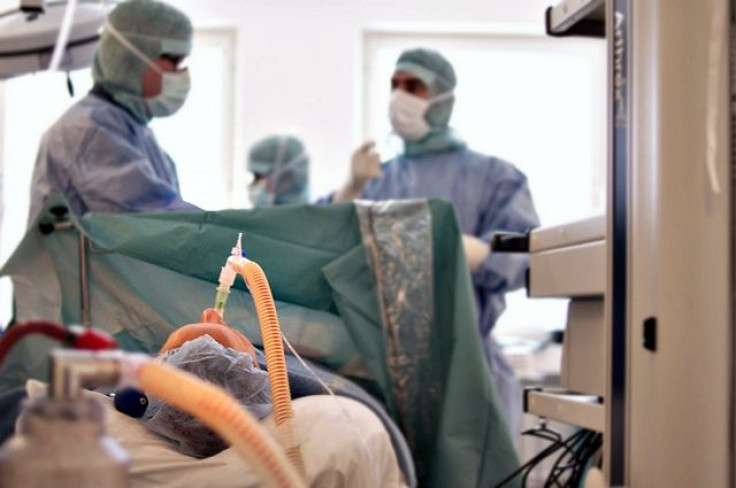 Oncologists and physicians could soon use a simple breath test to screen for lung cancer, according to a new study. Researchers from at the Cleveland Clinic have discovered that certain chemicals in exhaled breath could serve as biomarkers for pulmonary tumor growth. The findings set the stage for more sophisticated screening protocol and prevention strategies against the nation's deadliest cancer.
The study, which was presented at the American College of Chest Physicians' (ACCP) 2013 annual meeting in Chicago, Ill., sought to investigate whether the biological changes brought on by pulmonary tumor growth can be synthesized into an accurate and reliable biomarker for the disease. The researchers were particularly interested in chemical substances present in a patient's exhaled breath. According to lead author Peter J. Mazzone, director of the lung cancer program for the Respiratory Institute at Cleveland Clinic, the findings suggest that a breath test for the disease is well within the realm of possibility.
"We believe that cancer cells release a unique chemical signature related to the tumor-growing process," he said in a press release. "We are currently developing a breath-based test based on the results of our research."
To study this chemical signature, the researchers surveyed 82 patients with biopsy-confirmed lung cancer who had not yet received any treatment for their condition. Using a high-dimensional chemical sensor called a colorimetric sensor array, Mazzone and his team assessed the chemical properties of each subject's exhaled breath. The results were later checked against a control group consisting of 154 people who were either at risk of developing lung cancer or previously diagnosed with benign lung nodules.
The researchers found that the chemical sensor allowed them to distinguish accurately between lung cancer patients and subjects from the control group. According to ACCP president-elect Michael H. Baumann, the discovery may have a tremendous impact on future research and treatment. "Lung cancer is the leading cause of cancer death in the United States," he told reporters. "We welcome the cutting-edge research that can help in diagnosis and treatment of this devastating illness."
The study adds to the growing number of efforts to simplify cancer screening protocols. The goal of these projects is to substitute painful biopsies with quick, minimally invasive procedures. Another notable example is "Novel Methylation Biomarker Panel for the Early Detection of Pancreatic Cancer" – a Johns Hopkins paper investigating the possibility of detecting gene variants indicative of pancreatic cancer in blood samples.
Published by Medicaldaily.com