Breathe Easy, Feel Better: The Best Air Humidifier Of 2023
* This is a contributed article and this content does not necessarily represent the views of Medical Daily.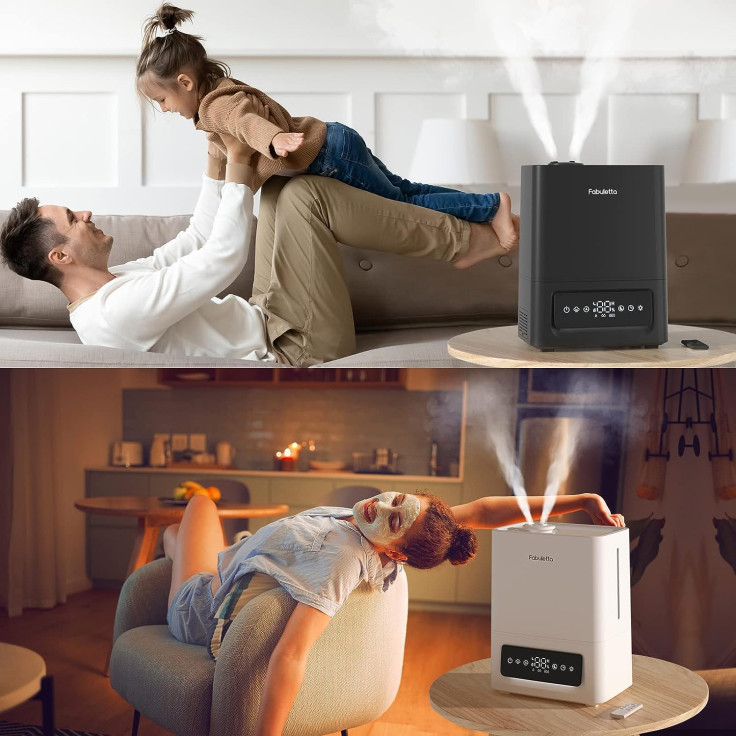 In the pursuit of a healthier and more comfortable living environment, air quality has emerged as a paramount concern. Amid the complexities of contemporary living, maintaining clean, adequately moisturized air devoid of contaminants assumes a pivotal role for individuals.
Studies have shown that air pollutants and dry air can lead to various respiratory issues and discomfort. Therefore, the endeavor to secure an environment with optimal humidity levels gains prominence in safeguarding overall health. Air humidifiers are designed to strike a harmonious balance between indoor humidity levels and our well-being.
The 6L Humidifier by Fabuletta is the solution for personalized comfort and rejuvenating indoor air. With three mist modes — low, medium and high — this cool mist marvel caters to your specific needs, transforming your bedroom or larger space into a haven of relaxation. Imagine covering up to 755 square feet of area with a single fill that can last a remarkable 60 hours in low mode.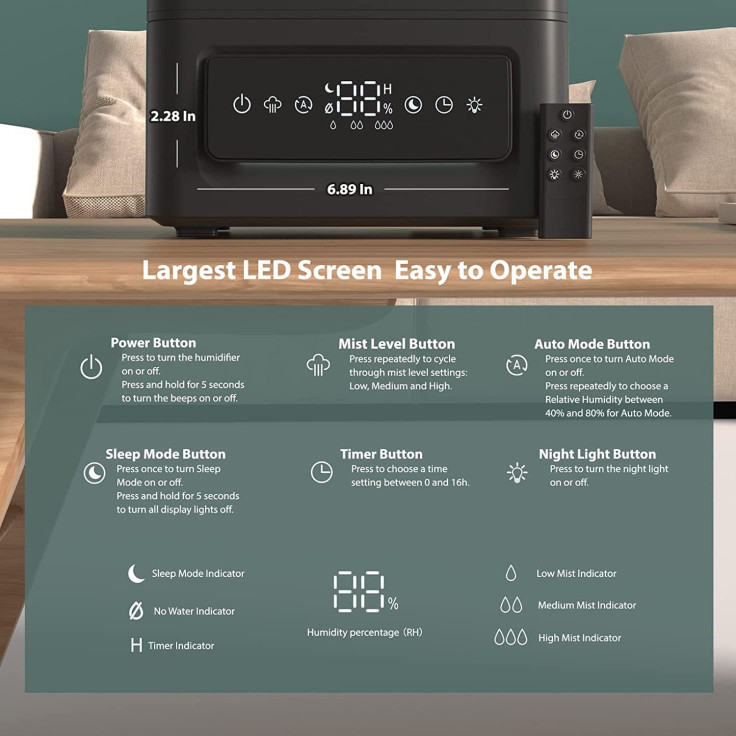 The Fabuletta Humidifier's 6L water tank is a huge improvement over other models. Navigating through its customizable options is easy, with LED touch buttons and even a remote control within a 49-foot range. Your preferences are at your fingertips, ensuring all-day mist to soothe your senses, whether you're spending quality time with your baby or indulging in a restful night's sleep.
Creating a clean and breathable living environment is effortless with the Fabuletta Humidifier's 360° rotating nozzle, which allows you to direct the mist flow toward your plants, promoting their growth. Another standout feature is its pet-friendly design. Recognizing the importance of harmony between humans and their furry companions, the Fabuletta Humidifier's whisper-quiet operation, emitting less than 24 decibels, guarantees an undisturbed atmosphere. Your pets can continue to explore, relax and play without any disruption, seamlessly blending into their routines. The design also incorporates a built-in essential oil tray for creating a fragrant home spa experience while donning a mask.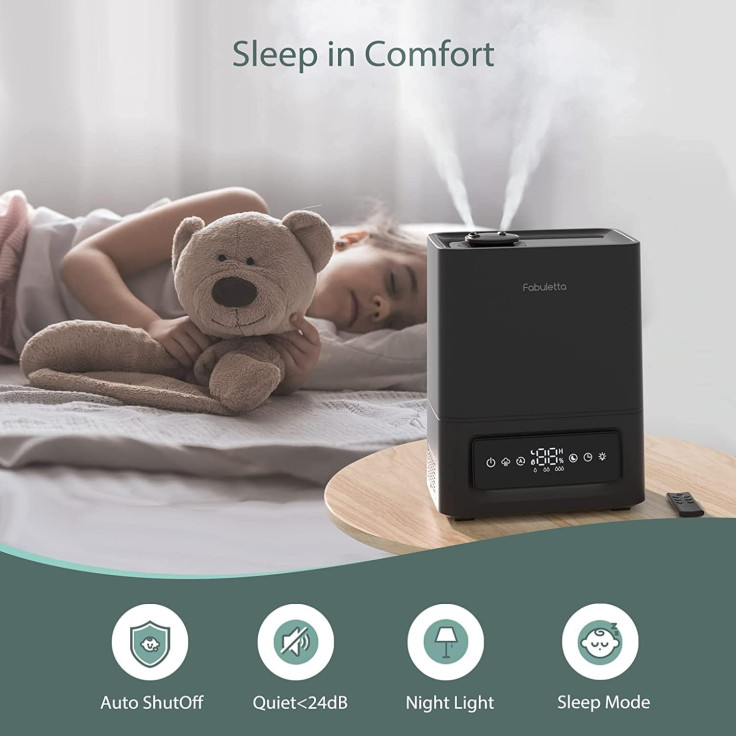 At the heart of Fabuletta's mission lies profound expertise in research and development, propelling it to create home appliances that seamlessly merge human-centric design, sophisticated aesthetics and impeccable quality. This holistic approach ensures that each product not only serves its functional purpose but also seamlessly integrates into the modern household, enhancing both functionality and ambiance.
The company's dedication to innovation and meticulous attention to detail have positioned Fabuletta as a trailblazer in the industry, enabling it to continuously introduce cutting-edge solutions that cater to the diverse needs of its customers.
Published by Medicaldaily.com