Brett Favre's Memory Loss: NFL Vet Says Inability To Remember Key Life Moments Is 'Pretty Shocking'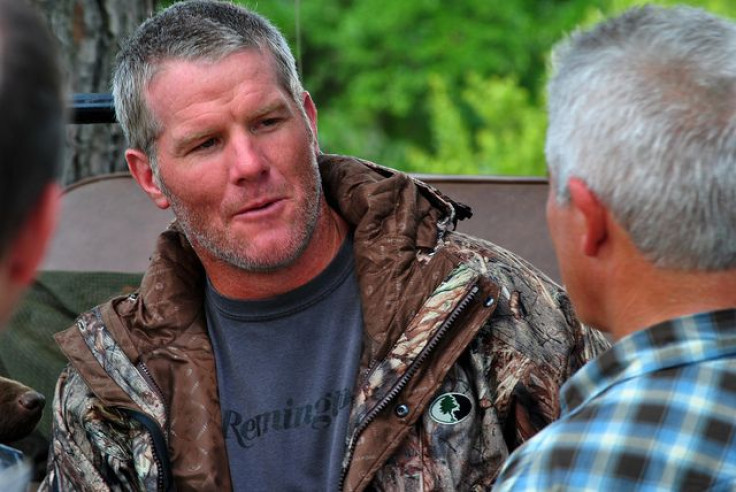 Brett Favre, arguably one of the most accomplished quarterbacks in the history of the National Football League (NFL) , expressed fear that his 20-year football career took a toll on his health and his memory.
The 44-year-old spoke to Washington sports radio station WSPZ-AM on Thursday, who asked the retired player if he would consider playing for the St. Louis Rams since the team's quarterback is out for the season with a torn ACL. He declined, saying that he is enjoying time with his family. But later, Favre admitted that he's recently been experiencing memory loss that he attributes to the concussions he received during his illustrious football career.
"It's flattering, but you know there's no way I'm going to do that," Favre said, referencing joining the Rams.

"I don't remember my daughter playing soccer, playing youth soccer, one summer," Favre told WSPZ. "I don't remember that. I got a pretty good memory, and I have a tendency like we all do to say, 'Where are my glasses?' and they're on your head. This was pretty shocking to me that I couldn't remember my daughter playing youth soccer, just one summer, I think. I remember her playing basketball, I remember her playing volleyball, so I kind of think maybe she only played a game or two. I think she played eight. So that's a little bit scary to me. For the first time in 44 years, that put a little fear in me. …

"I think after 20 years, God only knows the toll.
In August, the NFL awarded a $765 million settlement to 18,000 retired football players who suffered concussion-related brain injuries. And, earlier this month, investigative reporters Mark Fainaru-Wada and Steve Fainaru published a book entitled League of Denial: The NFL, Concussions and the Battle for Truth in which they accuse the NFL of tampering with scientific data that highlighted the health risks associated with concussions sustained by athletes.
"Football's health crisis featured not millions of anonymous victims but very public figures whose grotesque demises seemed almost impossible to reconcile with their personas," the reporters wrote in their book.
Favre speaking out about the possibility that he incurred memory loss while playing in the NFL may add the star power needed to raise awareness and fuel implementation of stricter league-wide health regulations for football players who get concussions while playing.
For now, Favre, who left the NFL in 2010, says that his main focus is spending time with his family.
"My family took a backseat for 20 years. My 14-year-old daughter plays volleyball and is in the ninth grade and will be playing again the next three years. I've taken trips that I never thought I'd take. I've gone to Yellowstone, and I've gone to Glacier National Park... We've gone down to the Bahamas, we've done things that really everybody in my family just kind of waited for," he said.
Published by Medicaldaily.com