The Fitness Industry, Already Changed, Could Morph Even More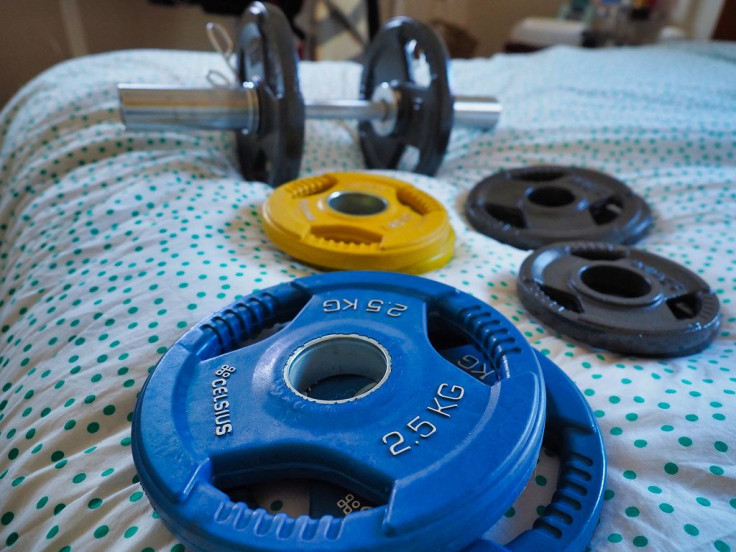 As more people get vaccinated, the prospect of life returning to something akin to normal is growing. But also growing is the number of new Covid 19 cases and the spread of its variants.
Consequently, people are still cautious about wearing a mask, who they see, and where they go. Being outdoors is clearly much safer than gathering indoors. And that's not good news for gyms. But the road to fitness doesn't necessarily require a gym.
The fact is, the pandemic has changed the way Americans are staying fit. Two industry veterans detail how the industry and modern technology brought the gym/trainer experience into the American living room.
The changing business
When the Covid-19 pandemic hit it shook the fitness industry. Like so many businesses, gyms were closed and even outdoor exercise groups were frowned upon. Exercise, like everything else, came home..
Home workouts aren't new. Infomercials for products ranging from makeshift pull-up bars to multi-exercise gym machines to video lessons have played on late-night television for decades. The age of the iPad, built around easy connectivity, transformed fitness. And then came the pandemic.
"Almost overnight, everyone was looking for a solution that had nothing to do with the physical gym itself," said Vincent Miceli, owner of The Body Blueprint gym in Westchester, New York and a new AI-powered accountability platform called Verb. "Everyone was scrambling [to find ways] to maintain memberships and add value. Six months of zero revenue [has] put almost all of us out of business."
The answer: bring fitness training home.
Live training
The same video-streaming technology used for office meetings and school could be used to live-stream exercise classes into living rooms. Nick Hounslow, personal trainer turned cofounder and owner of online fitness community 1WRKOUT, appreciated how the pandemic would slash his gym-based business, so he pivoted his classes online. He realized that much of what trainers do in person, they could do over video.
"Live trainers offer accountability and a call to action from having been paid money," said Hounslow. "There's less of a novelty. You get motivation and investment."
But one thing they can't reduce is risk of injury by correcting a position or technique.
While Miceli isn't a big fan of live video classes, he does see the benefits. For starters, the client doesn't have to come to the gym.
"It removes having to go out," he said. "It removes having to worry about babysitters. It removes feeling inadequate around a group of people. It removes any ego you may or may not have. It allows people to work within their own safety both with intensity, weight and comfort level."
Recorded lessons
Perhaps the simplest form of home exercise is a recorded lesson. Whether printed in a book, a video tape of yore, a digital disc, or streaming online, entire lessons and workout routines can be brought into the user's home, on his or her schedule.
If these options don't appeal, there are always YouTube playlists or an interactive app.
Pre-recorded videos let gyms offer different exercises and workout programs. Coaches don't need to be available to teach on demand, and members can work out when they want. Users can seek out of certain exercises and coaches can recommend workouts without worrying about schedules.
For Miceli, building a service is the key to making video work.
A new package
Verb AI, Miceli's new platform, uses text-messaging combined with digital video, artificial intelligence technology, and real coaches. AI removes some of the guesswork by sending automated messages to gather information.
Once received, the program analyzes the information sent back.
At this point a human enters the picture. A coach studies the information and makes recommendations. To create a holistic view of a client's wellness, coaches use answers from an AI-generated survey to evaluate factors such as sleep, stress, food, and hydration as well as physical activity.
"It [Verb] positioned us in a really interesting place," Miceli said. "The majority of the world in the in-home space are in the hardware game or the app game. We decided to launch with what would be considered this low-tech solution."
Relying on text messages to communicate with clients and keeping the complicated stuff behind the scenes allows almost anyone to use Verb AI. Plus, by expanding beyond the gym's wall, the fitness experience can be all day or even all week.
"Verb just becomes part of the day, keeping people engaged through habit," Miceli said. "Users will become accustomed to thinking more about their choices every day, even the traditional `off day' from the gym."
Verb had been in development when the pandemic hit. Within six months, growth was explosive, going from 80 users and a single coach, to 12,000 and 300 coaches. More than half of users have remained long-term.
Connections
At the heart of the 21st century concepts on home fitness is human connection. Both men agree that the key to keeping at-home fitness going is through engaging their clients and encouraging a sense of responsibility.
"[The program] takes you, as a user, five seconds to answer one of our questions," Miceli said. For the coach, redirecting the user's attention might take a couple of minutes because the coach has quickly received the "nuts and bolts." Before, it would have taken the coach an hour to two hours a day of interaction. "It just was so simple, from the ease of use standpoint."
With 1WRKOUT, the entire class shares a bond, much like they would in a gym or yoga studio.
"Groups in person and online create a feeling of community," Hounslow said. "It's a very personal choice. Group training offers accountability while still affordable and allows you to be part of something bigger."
Being in a group doesn't mean you don't get personal attention. "You still get some 1 on 1 attention during our classes," Hounslow said.
The internet also opens up a wider world -- classes aren't limited to people in the immediate area. "Talking to people in different places around the globe is cool, helps with the feeling of intense isolation," Hounslow said.
Who's it for?
Hounslow and Miceli said their clients are all different ages.
"Nineteen to 35 year olds are really attracted to this," Miceli said. But "some of my longest standing clients are above 50. Both male and female."
Hounslow agreed, noting that 1WRKOUT has classes filled with people from multiple generations. Some "from the same family and even better, families that haven't been able to see each other due to Covid can make workout dates and join classes together."
And even though it's designed for humans, furry friends have occasionally joined, too. "It's amazing! Pets also constantly come in," Hounslow chuckled. "It's very funny!"
Ultimately, for Miceli, it's less about demographics and more about goals, which should be re-evaluated monthly. "Really, the user we look for, and that speaks to the platform the most, is any person that just wants to understand what's working or not working for them. And that could actually be any person."
A Lasting change
The pandemic isn't finished changing the fitness industry.
"People realize that they can do so much at home so they may end up doing at-home some days and go to the gym others," Hounslow said. Resting more, not dealing with traffic."
Miceli agreed, and discussed the future.
"There's no scenario where what's going on in technology doesn't reshape the fitness industry," he said. "What I think is going to happen is that moving forward the fitness industry is actually going to be a combination of both. I don't think video or in-home completely wins.
"People are going to look to this hybrid combination where they know they can get the fitness they need at home via video or via some interactive version of fitness and then have that same social atmosphere, the friends they saw at the gym, still go on a few days a week."
Sean Marsala is a health writer based in Philadelphia, Pa. Passionate about technology, he can usually be found reading, browsing the internet and exploring virtual worlds.
Published by Medicaldaily.com