Bristol-Myers' Opdivo Extends Survival In Head And Neck Cancer -Study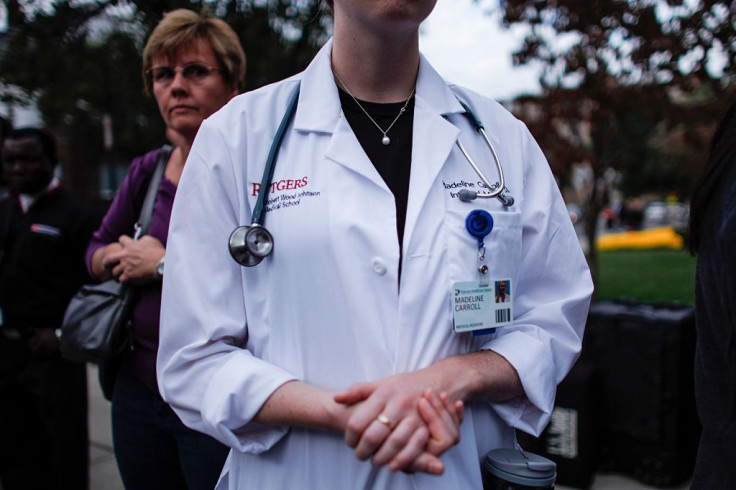 Bristol-Myers Squibb's cancer immunotherapy drug, Opdivo, helped advanced head and neck cancer patients with a dismal prognosis live longer than other standard treatments, according to data from a late-stage study presented on Tuesday.
Opdivo treatment led to a 30 percent reduction in risk of death, with median overall survival of 7.5 months in the 361-patient trial, compared with 5.1 months for those who received any of three commonly used treatments chosen by researchers.
While a median survival difference of less than three months may not sound like much, some patients taking that type of immunotherapy experience far more durable responses.
After one year, 36 percent of Opdivo patients were still alive compared with 16.6 percent of those who received either methotrexate, docetaxel or Eli Lilly's Erbitux, researchers reported.
The data likely paves the way for another approval for Opdivo, which is currently approved to treat advanced melanoma, non-small cell lung cancer and kidney cancer.
"The most important thing is the difference in the proportion of patients who survived to a year," Dr. Maura Gillison, the study's lead investigator who presented the data at the American Association of Cancer Research meeting in New Orleans, said in an interview. "In a disease that was uniformly rapidly fatal, we're seeing a subset of the population clearly benefiting."
Patients in the study had advanced cancer that had progressed within six months of receiving platinum-based chemotherapy.
"It's a very devastating cancer when it recurs," said Gillison, noting an average survival of less than six months.
Earlier at the meeting, researchers presented data showing 34 percent of patients who received Opdivo for advanced melanoma, the deadliest of skin cancers, were still alive after five years.
Opdivo proved effective whether the head and neck cancer was positive or negative for human papillomavirus (HPV), researchers said. But the magnitude of benefit was greater for HPV-positive patients, with median overall survival of 9.1 months versus 4.4 months for the standard treatments.
"What's got the field so excited is this tumor where we're seeing a survival benefit is like the worst of the worst actors," Gillison said.
Merck & Co's rival drug, Keytruda, received a priority review for head and neck cancer from U.S. regulators and could be approved for that use by August.
Both drugs belong to a class called PD-1 inhibitors that block a mechanism that tumors use to avoid detection from the immune system.
(Reporting by Bill Berkrot in New York; Editing by Peter Cooney)
Published by Medicaldaily.com