Brittany Ozarowski, NY Woman Who Faked Cancer Diagnosis To Fund Heroin Addiction, Pleads Guilty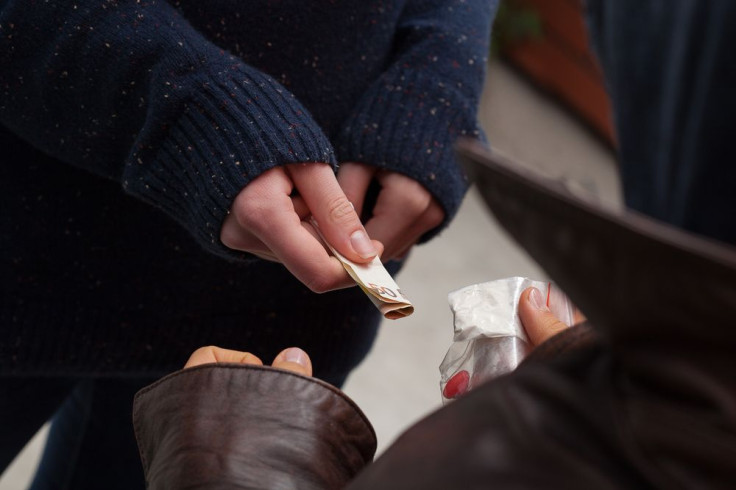 A New York woman who pretended to have cancer in order to raise money for drugs pleaded guilty on Monday to 24 counts of grand larceny, forgery, scheming to defraud, and other charges as part of a legal strategy to substitute prison time with addiction treatment.
Twenty-two-year-old Brittany Ozarowski was originally arrested in Suffolk County, N.Y. in April after it was revealed that her purported cancer diagnosis was simply a lie intended to fund her heroin addiction. The year-long con featured an extensive charity system involving fundraisers, Facebook pages, and donation jars in businesses across Long Island. According to Suffolk County District Attorney Thomas Spota, Ozarowski also posted several pictures of herself in a wheelchair. "There was no cancer, no chemotherapy, no radiation, and no medical bills," he said. "There was just heroin."
Court documents indicate that Ozarowski raised about $10,000 over 13 months. Besides paying back the money in equitable restitution, she will need to do community service and enter into a 24-month inpatient and outpatient drug addiction treatment program. Failure to comply will result in four years of imprisonment.
Still, some would argue that Ozarowski was let off easy. Speaking to Newsday, Robert Clifford, a spokesman for the Suffolk County District Attorney's office, told reporters that the prosecution initially sought seven years of prison. "This office, considering the scope of her crime, the number of people she deceived and the repeated, willful deception she engaged in, strongly believes incarceration in an upstate correctional facility for up to seven years is a fair and just disposition," Clifford said.
Since the arrest in April, several victims have contacted local media about the scam. Wendy Liu, a resident who donated $20, said she did not suspect anything when Ozarowski and her accessory approached her outside a Medford, N.Y. business. "I actually have the flyer she gave out when she and 'her mother' stood there asking for money to help her with her treatment costs. She looked so sickly and her mom looked so sad," she told Patch in April. "I handed over $20 quickly and wished her and her mom luck and continued to shop with tears in my eyes. I never considered it to be a scam. What a kick in the teeth!"
At the time of her arrest, Ozarowski's grandmother had recently sold her house to help pay for her granddaughter's "treatment." Similarly, her father told investigators he had depleted his retirement account. According to defense attorney George Duncan, Ozarowski is extremely remorseful and welcomes the judge's verdict.
Published by Medicaldaily.com