Broccoli Shows Promise As Viable Sunscreen; Applying The Superfood To Your Skin Could Prevent Skin Cancer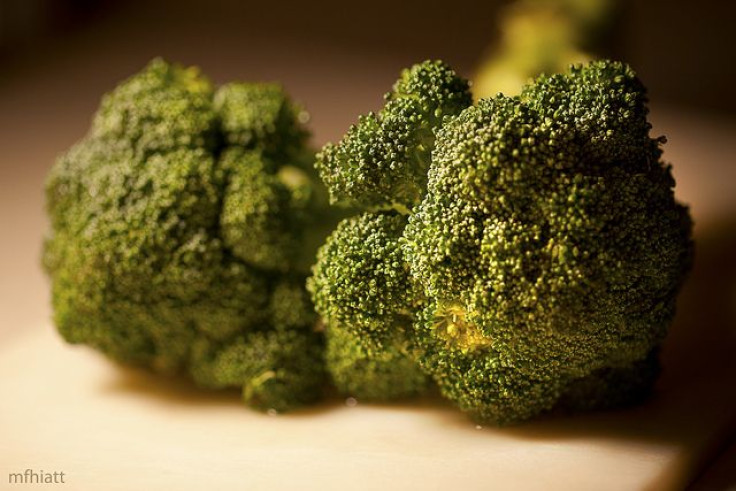 As exposure to ultraviolet (UV) rays remains the leading cause of skin cancer, healthcare professionals test for safe and effective sunscreen products that can protect our skin from the sun's intensity. Researchers from the University of Arizona Cancer Center and Johns Hopkins University have identified a compound in broccoli that could defend against melanoma development when applied to the skin.
Sulforaphane, a phytochemical found in broccoli, has been linked to cancer-fighting properties when consumed; however, few studies have dealt with its topical application, Medical News Today reported. A team headed up by Dr. Sally Dickinson, research assistant professor in the University of Arizona's pharmacology department, has been studying the chemoprotective properties in broccoli since 2005.
"We're searching for better methods to prevent skin cancer in formats that are affordable and manageable for public use," Dickinson said in a statement. "Sulforaphane may be an excellent candidate for use in the prevention of skin cancer caused by exposure to ultraviolet rays."
According to the team's findings, sulforaphane is effective in activating cancer-fighting genes including Nrf2, which inhibits cancer-causing pathways like the AP-1 protein. A "topical broccoli sprout solution" will be applied to individuals participating in an upcoming pilot study to test the compound's effect on artificial UV light. "Sulforaphane is the kind of compound that has so many incredible theoretical applications if the dosage is measured properly," Dickinson added. "We already know that it is very effective in blocking sunburns, and we have seen cases where it can induce protective enzymes in the skin."
According to the American Cancer Society, melanoma — often the most fatal type of skin cancer — accounts for over 9,000 of the 12,000 skin cancer deaths each year.
Dickinson and her team hope that sulforaphane application to the skin can help people with weakened immune systems reduce their risk of developing skin cancer. "Even though there is heightened awareness about the need for limited sun exposure and use of sunscreens, we're still seeing far too many cases of skin cancer each year," she said.
Published by Medicaldaily.com