Brushing Your Teeth Could Fend Off Heart Disease: Good Periodontal Hygiene Linked To Reduction In Artherosclerosis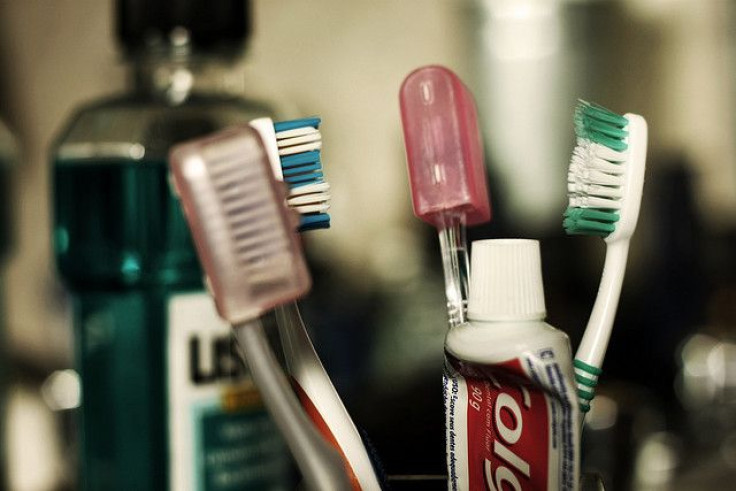 Brushing your teeth will not only prevent cavities and bad breath –– it can fend off heart disease, too. That is the conclusion of a new study from Columbia University's Mailman School of Public Health, where researchers have determined that good oral hygiene is associated with a lower degree of artherosclerosis, a major risk factor for heart attack and stroke. The findings shed additional light on the link between gum health and thickening of the arteries.
The study, which is published in the Journal of the American Heart Association, sought to investigate whether flossing, brushing, and regular visits to the dentist can influence the rate of carotid artherosclerosis –– the thickening of arteries through the accretion of calcium, cholesterol, and other substances found in the bloodstream. The condition has been linked to fatal cardiovascular complications like coronary heart disease and peripheral arterial disease. According to Moïse Desvarieux, a professor of epidemiology and lead author of the current study, the findings suggest that the influence may be stronger than previously thought.
"These results are important because atherosclerosis progressed in parallel with both clinical periodontal [gum-related] disease and the bacterial profiles in the gums," he explained in a press release. "This is the most direct evidence yet that modifying the periodontal bacterial profile could play a role in preventing or slowing both diseases."
To investigate whether improvements in an individual's oral bacterial profile restrict artherosclerosis, the researchers reviewed data from the Oral Infections and Vascular Disease Epidemiology Study –– a previous research project that collected 5,008 plaque samples from 420 adults. These samples were analyzed for 11 bacterial strains implicated in periodontal infections. Using additional data gathered at follow-up visits, Desvarieuz and his colleagues then tracked the improvement or decline of each subject's periodontal health.
The team found that in the study group, periodontal hygiene was inversely proportional to the rate of artherosclerosis. Subjects whose periodontal hygiene improved exhibited a slower progression of intima-medial thickness (IMT). For subjects whose periodontal hygiene got worse, the progression was faster.
The team is confident that their findings will be of clinical significance within cardiovascular treatment. "It is critical that we continue to follow these patients to see if the relationship between periodontal infections and atherosclerosis carries over to clinical events like heart attack and stroke and test if modifying the periodontal flora will slow the progression of atherosclerosis," Desvarieux told reporters.
According to the U.S. Centers for Disease Control and Prevention (CDC), cardiovascular disease is currently the leading cause of death in the United States, killing about 600,000 people each year–– about one-fourth of all recorded fatalities. On average, deaths and illnesses associated with coronary heart disease cost the nation $109 billion annually.
Source: Changes in Clinical and Microbiological Periodontal Profiles Relate to Progression of Carotid Intima‐Media Thickness: The Oral Infections and Vascular Disease Epidemiology Study. Moïse Desvarieux, Ryan T. Demmer, David R. Jacobs, Panos N. Papapanou, Ralph L. Sacco, and Tatjana Rundek J Am Heart Assoc. 2013;2:e000254, originally published October 28, 2013, doi:10.1161/JAHA.113.000254.
Published by Medicaldaily.com