Burger King's New 'Burgers At Breakfast' Menu Joins Fast Food Breakfast War, But Is It Healthy To Eat Burgers That Early?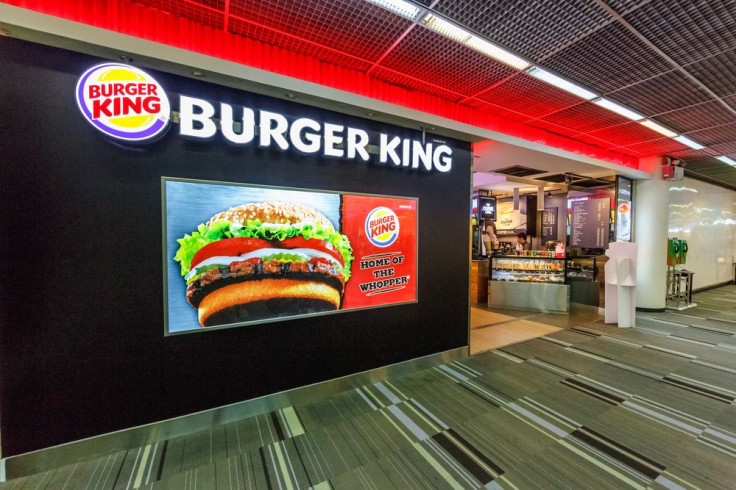 Fast food chains have been competing for the top spot in consumer preference for over 90 years, so it comes as no surprise they're increasing their product lines and business hours. While American fast food chains, like White Castle, have been selling their burgers since 1921, it's only until recently that burgers can now be eaten for breakfast.
Burger King fast food chain announced this week that it will start a new "Burgers at Breakfast" campaign by the end of this month, according to BurgerBusiness.com, a well-cited authority on burger menus and marketing. Burger King is joining the ranks of creative breakfast initiatives alongside fellow competitors McDonald's and Taco Bell.
At first, a burger for breakfast may seem like a far cry to the cereal and scrambled eggs known to many as breakfast basics. Zagat, a heavily relied upon restaurant rating and review guide company, conducted a national burger survey to figure out how Americans feel about the hamburger.
The results showed that Americans eat an average of 4.3 burgers each month, which is about a burger a week, and 29 percent of these carnivorous eaters are willing to spend $10 or less on a burger. An unsurprising 75 percent said they eat burgers for dinner, while two percent of the poll said they regularly eat burgers for breakfast. However, only 14 percent admit to heading to a fast-food restaurant to feed their burger crave.
Burger King's new menu addition of a wide selection of burgers and sandwiches, including the iconic Whopper, will be sold before 10 a.m. at 5,000 of its locations. The new policy has been made available on the heels of competing fast food restaurant breakfast success. The company already saw the capital gains from some of its other Burger King locations who have already broken the burger before 10 a.m. rule, according to Time magazine.
But are burgers a healthy way to start your day? When it comes to the Burger King Whopper, it supplies an impressive amount of protein, iron and other minerals supplied from the beer. But consumers should be wary that a majority of the 790 calories consumed are from fat, thus eating it on a regular basis could easily cause an excess of body fat along with high blood pressure problems.
Fast food restaurants have continued to target black and Hispanic populations who at high risk for obesity and related diseases, by increasing chain locations in certain areas and increasing advertising placement, according to the Robert Wood Johnson Foundation.
Burger King's early-morning efforts to compete with other fast food chain may encourage an increase of meat consumption, which could easily exceed the United States Department of Agriculture's recommended 5-ounce palm portion of daily meat.
It looks as though the competition will continue regardless of nutrition recommendations. According to Burger Business magazine, last year McDonald's began offering some of its more popular breakfast items at midnight, in order to encourage customer spending and increase the company offerings on the morning meal.
McDonald's has been dominating the breakfast market with items like the Egg McMuffin for years, but challengers like Taco Bell have recently been catching the attention of fast food breakfast consumers. In March, Taco Bell started opening its doors a few hours earlier in order to sell their newest item: the waffle taco.
In addition to campaigning new menu items to compete, fast food battles between the chains lace their way through advertisements. Taco Bell was eager to make known of their new menu items and promoted breakfast advertisements, which presented individuals who had the name Ronald McDonald who expressed their love for Taco Bell. McDonald's swiftly responded by offering free coffee for breakfast two weeks after the commercial aired.
A total of $4.6 billion was spent on all advertising by fast food restaurants in 2012, which is an eight percent increase from 2009. McDonald's spent 2.7 times as much to advertise its products than do all fruit, vegetable, bottled water, and milk advertisers combined.
Published by Medicaldaily.com