Buried Alive In A Sand Dune, 6-Year-Old Nathan Woessner Could Make Full Recovery, Doctors Say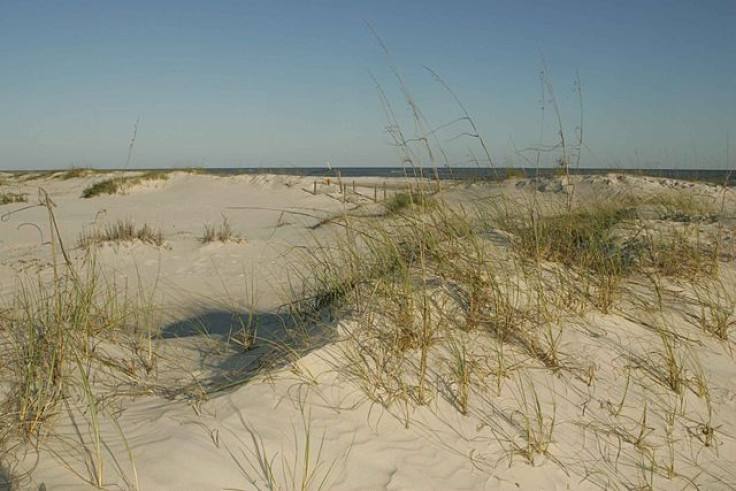 The young boy who spent hours trapped in an Indiana sand dune this weekend could make a full recovery, according to officials.
Tracy Koogler, a medical director at the University of Chicago Medicine's Comer Children's Hospital, told CNN that doctors indicate the boy's condition is progressing, and that 6-year-old Nathan Woessner could be able to breathe independently by the end of the week. He could be discharged from the hospital to a two-week rehabilitation program in as little as 10 days.
At the moment, Nathan is breathing at the capacity similar to an acute pneumonia patient, with doctors working to clear the sand from his lungs.
While it's unclear whether he will suffer any lasting health issues, officials doubt that he sustained any brain damage from a lack of oxygen, as an air pocket in the sand appears to have kept him alive throughout the ordeal.
"His parents want to extend their deepest thanks to the Michigan City fire and police departments and all the authorities, private companies and individuals who contributed to the rescue effort," hospital spokeswoman Lorna Wong told the Chicago Tribune. "They also ask that people include this little boy in their prayers."
The incident happened Friday, when Nathan and his family were visiting Mount Baldy Beach at the Indiana Dunes National Park, a collection of sand dunes lining Lake Michigan.
During an attempt to scale a large the eponymous Mount Baldy — a large, "living" dune roughly 125 feet tall — Nathan stepped into a sinkhole and was instantly swallowed whole. His father, together with a family friend, began to dig frantically for the boy.
Rescue workers with shovels and excavation equipment soon arrived at the scene.
"There was lots and lots of guys hand digging, trying to expose him making sure nobody was going to hurt him or anything with any equipment," one of the rescuers, Rich Elm, told reporters. "One minute you're thinking, 'We don't know what we're going to have,' and you're thinking the worst. Then you're hoping for the best."
"We were really losing hope fast, and we tried to just stay focused," said Michigan City firefighter Brad Kreighbaum. "The first two hours was complete misery."
After more than three hours of digging, the rescuers were finally able to extricate Nathan from the mound that had threatened to entomb him.
"Once I had a hold of his head," Kreighbaum said, "I was ... just talking to him, you know, just like I would talk to my own son."
It's unclear what caused the sand to give way. Park spokesman Bruce Rowe told the Chicago Tribune that the incident has left many veteran park workers perplexed.
"I've been here since 1991 and have never heard of anything like this," he said. "None of the staff from the park or the surrounding agencies have heard about anything like this."
Published by Medicaldaily.com