Business Trip: Travelling Professionals Prefer Working In Their Cars Over Trains Or Planes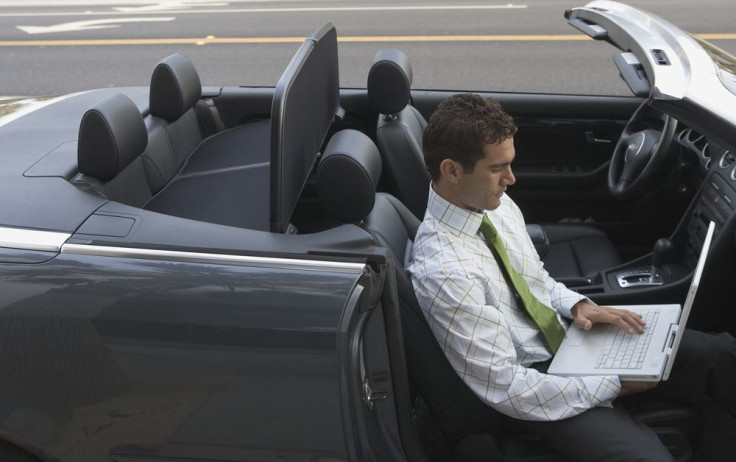 Working on-the-go is an inevitable part of doing business these days. While many of us do so on a frequent basis, we generally neglect how this is affecting our ability to get work done or the quality of our work. A report published in Work, Employment, and Society has found that "significant variations" in noise and lack of space "inhibited people's ability to work" on trains and planes; however, working conditions in a car were much more accommodating.
"An initial observation is that with the exception of time spent on board planes, where significant restrictions on technology use operate, business travellers worked extensively when travelling," the research team said in a statement. "While business travellers have the potential to work while undertaking business trips, this does not mean that they either want to or are able to work."
Dr. Donald Hislop, a sociologist from Loughborough University, and Dr. Carolyn Axtell, a psychologist from the University of Sheffield, issued surveys to 681 travelers on intercity trains in the East Midlands, an M1 motorway survey station in the Midlands, and a regional airport in southern England. Respondents were asked how travelling by car, train, and plane affected their use of laptops, smartphones, and paper.
Forty-two percent of respondents said they had worked "quite a lot" or "a great deal" in trains, compared to 44 percent who said they did so in a motorway service station car park, 29 percent at an airport, 22 percent at a service station building, and 13 percent who said planes.
"Overall, these data highlight significant variations between journey stages in terms of the extent to which the factors examined inhibited people's ability to work," the team explained. "They highlight that the two journey stages during which business travellers were most likely to work extensively were when in train carriages and sitting in their cars in service station car parks."
Of the travelers who said they got most of their work done on a train, 55 percent said a lack of space hindered their working conditions, while 23 percent said noise was the problem. Forty-seven percent of airport travelers and 71 on board a plane said noise was their problem with getting work done, while 39 percent of airport travelers and 16 percent of plane travelers said it was space. Out of all travelers at the motorway service station building, 38 percent blamed noise for their inability to get work done, while 23 percent blamed lack of space.
"With respect to time spent on train carriages, constraints of space were a significantly greater barrier than constraints of noise, with over 50 percent of respondents finding space constraints significantly inhibited their ability to work, compared to just over 20 percent who said the same about noise constraints," the team added.
Source: Axtell C, Hislop D. The work-related affordances of business travel: a disaggregated analysis of journey stage and mode of transport. Work, Employment, and Society. 2015.
Published by Medicaldaily.com