Cadbury Chocolates Found To Be Halal, Malaysian Muslim Group Reports, But Boycott Continues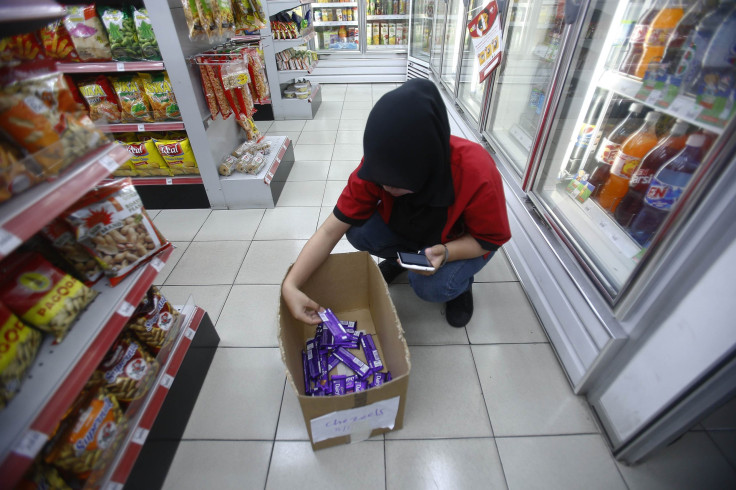 Contrary to its previous findings, a Malaysian Islamic affairs agency found chocolate bars made by Cadbury, the confectionery company, do not contain pig DNA, Reuters reported on Monday. Previous tests, which had been conducted by Malaysia's health ministry on Cadbury products randomly taken from store shelves, had found traces of pork in violation of Muslim law. Islamic groups responded to the original news of contamination by calling for a boycott of all company products, yet even now they are persisting despite the most recent tests proving the products are "halal," or legal.
Last Sunday, Cadbury had responded to the contamination reports with a posting on its Facebook page assuring customers of its serious intent to uphold Muslim standards by voluntarily withdrawing Cadbury Dairy Milk Hazelnut and Cadbury Dairy Milk Roast Almond products from the market immediately. "We would also like to reassure you that all other products made in Malaysia are not impacted by this test," the company stated in its posting. Cadbury is a British company owned by American multinational Mondelēz International Inc.
In the newest round of tests, Malaysia's Islamic Development Department (Jakim) said none of the 11 samples it tested of Cadbury's Dairy Milk Hazelnut, Cadbury Dairy Milk Roast Almond, and other products obtained from the company's factory had shown positive results for swine DNA. The previously tested products, according to Jakim, might have been contaminated after leaving the factory, thus accounting for the original report made by Malaysia's health ministry.
Halal Defined
Under Muslim law, all foods are considered halal, or permissible, except for swine/pork and its by-products; carnivorous animals, birds of prey, and certain other animals; improperly slaughtered animals (or those dead before slaughtering); alcohol; or anything contaminated with these illegal foods. The Islamic Food and Nutrition Council of America considers foods containing gelatin, enzymes, emulsifiers, and flavors generally "questionable," because the origin of these ingredients is not known.
On Monday, the Muslim consumer group that initiated the boycott said that unless the health ministry concurs with the new results, it would continue to promote a boycott of Mondelēz products. "There are still a lot of question marks there," Sheikh Abdul Kareem Khadaied, head of research for the Muslim Consumers Association Malaysia, told Reuters.
In February, Mondelēz reported its 2013 results: net revenues amounted to $35.3 billion, up 0.8 percent, while revenues in emerging markets increased by nearly nine percent. With its year-end statement, Irene Rosenfeld, chairman and CEO, noted that the company had accelerated investments in emerging markets and would continue to do so in 2014.
Indonesia and Saudi Arabia, larger consumer markets, are also carrying out tests on Cadbury products.
Published by Medicaldaily.com