How California Is Addressing Its Doctor Shortage
Two weeks ago, California began a novel approach to solving its chronic shortage of physicians by resorting to the most effective tool it could find -- loan forgiveness.
It announced the start of a program that will pay off $58.6 million in student loans for 247 physicians that have committed to serve more people covered by the California Medical Assistance Program (Medi-Cal) under its CalHealthCares loan repayment program.
Each grant covers up to $300,000 in loans taken out for medical or dental school. Dental award winners will be announced later this summer.
Medi-Cal is the state's Medicaid program serving low-income individuals. These include families, seniors, persons with disabilities, children in foster care, pregnant women, and childless adults with incomes below 138 percent of federal poverty level. Medi-Cal provides medical coverage for more than 13 million state residents, or 1 in 3 of the state's total population. Many of these people live in areas plagued by a dearth of primary care physicians.
In return for the state paying-off their enormous student loans, these doctors agreed to ensure Medi-Cal patients represent 30 percent of their caseload for five years.
Medi-Cal patients often complain they struggle to find primary care providers willing to accept the noit too generous amount California pays. They rightly say the payments don't cover the entire cost of care.
"By removing the burden of student loan debt, this program will encourage more providers to make different choices when entering the health care market and be able to provide care for the Medi-Cal population," said Jennifer Kent, director of the Department of Health Care Services, the agency administering the loan repayment program.
Officials of the California Department of Public Health (CDPH) said doctors benefiting from loan forgiveness are practicing in 40 areas of medicine in 39 different counties. They also said some 1,300 physicians applied for the CalHealthCares loan repayment program.
This program is being funded by an allocation in the state budget and by a $2 increase in tobacco taxes under Proposition 56 that went into effect in 2017. California will likely spend $340 million paying off doctors' debts using tobacco tax revenue.
California's program is aimed at increasing the number of doctors who see Medi-Cal patients in a state experiencing a shortage of healthcare providers.
"The loan repaying program is huge," said Sandra R. Hernández, a physician and president of the California Health Care Foundation. "You have a lot of young physicians who graduate from medical school with tremendous debt. We think this is a good long-term win for getting physicians to serve in under-served areas."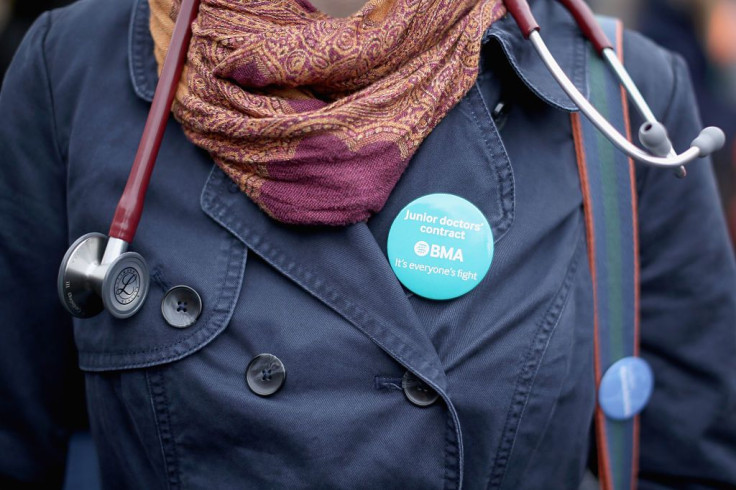 Published by Medicaldaily.com