California To Begin Phasing In Disputed Medi-Cal Reimbursement Cuts; Medicaid Cuts Risk Patients' Health, Critics Say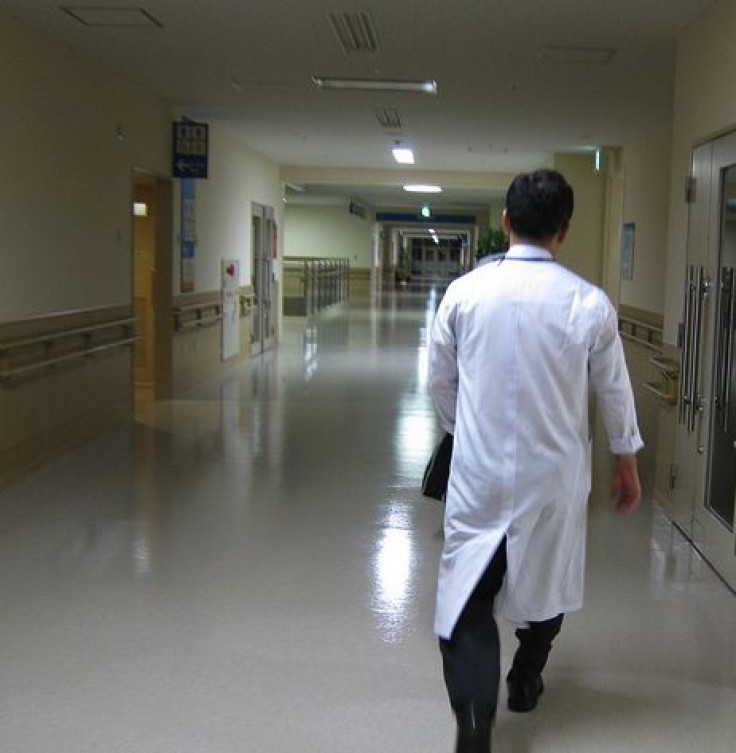 The 10 percent cuts to reimbursements for services under California's Medicaid program, Medi-Cal, are set to begin phasing in next month, saving the state $387 million, but leaving many doctors and medical workers worried that there won't be enough money left to take care of patients or themselves.
Dentists and medical transporters will be the first to feel the effects when the cuts, which have been delayed since 2011, are set to take effect on Sept. 5. Medical equipment providers will begin seeing cuts on Oct. 24, while doctors, pharmacists, and nursing facilities will begin on Jan. 9, the Associated Press reported.
Read More: California Health Insurance Exchange Prices A 'Home Run' For Consumers
The cuts are intended to offset costs of Gov. Jerry Brown's attempted expansion of Medi-Cal, while will offer Medicaid coverage to patients whose incomes are up to 138 percent of the federal poverty level. But in order to keep spending on Medi-Cal under control, the administration hopes is cutting 10 percent off each reimbursement.
The cuts were originally part of the state's 2011 budget, but a federal judge blocked the cuts in January 2012, siding with medical groups on the basis that it would cause permanent harm to patients. But a government appeal was ruled in favor of the cuts in Dec. 2012, according to California Healthline.
Read More: Above And Beyond: 97% Of California Hospitals Offer Free Care For Uninsured Poor
A 2010 study by the California HealthCare Foundation found that only 57 percent of California physicians reported accepting new Medi-Cal patients. Furthermore, 25 percent of all physicians in the state provided services for 80 percent of Medi-Cal patients.
The cuts will also be retroactive to 2011, which worries providers who aren't sure how the state will make up for the lost money.
"Instead of a 10 percent cut, physicians could face a 20 percent cut in order for the state to get all of the money necessary since 2011," Molly Weedn, a spokeperson for the California Medical Association, told California Healthline.
Read More: California Approves Obamacare To Expand Medicaid For 1.4 M Uninsured
Many health care providers fear the cuts will encourage doctors and other workers to leave the Medicaid system, putting even more patients' health at risk. They also worry that problem will worsen when an expected one million more Californians obtain coverage under Obamacare next year.
"At a time when California is expanding Medi-Cal health services to low-income individuals, it makes no sense to shrink the supply of health care providers who will treat these populations," Assemblyman Adam Gray wrote in a letter signed by more than 40 lawmakers, insisting that Gov. Brown reverses the cuts, according to The LA Times.
The state's Department of Health Care Services cited an analysis when coming to the decision for the cuts. "The department's analysis showed that the reductons would not impact our ability to provide adequate access to Medi-Cal beneficiaries," Norman Williams, on behalf of the department, told California Healthline.
But Pamela Davis, the director of the Northridge Family Practice Center, has already told the center's staff that their pay might get cut. She's also preparing herself to limit the amount of Medi-Cal patients the center will treat.
"We're all here because we believe health care is a right, not a privilege," she told The LA Times. "The thought that economics would cause us to decrease the number of Medi-Cal patients would make us very, very sad."
Published by Medicaldaily.com