California Mental Institutions' Physical, Mental, And Emotional Abuse Published In Government Report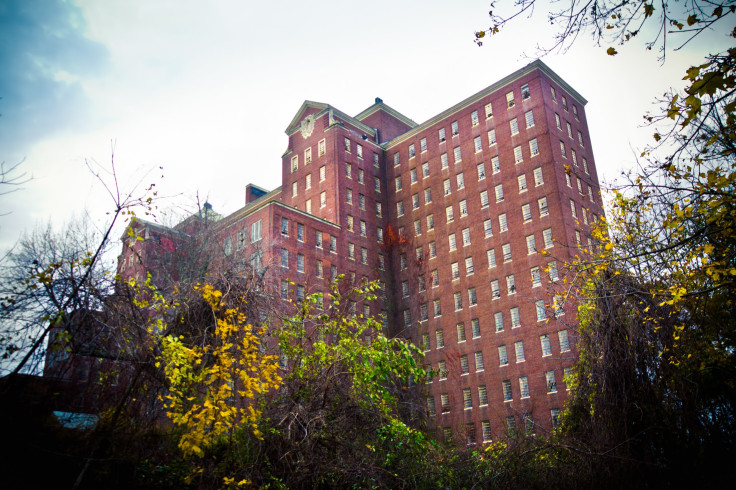 A 900-page report recently exposed physical, sexual, mental, and emotional abuse cases from five mental health institutes in California. Since 2002, 13 developmentally disabled (I/DD) people died as a direct result of abuse, neglect, and lack of supervision, according to the records released by the state's Department of Public Health. Men and women with severe autism, cerebral palsy, and other debilitating conditions are the primary developmental centers' residents.
Two developmentally disabled women were forced into oral sex and sexual intercourse with a male patient in their co-ed living areas, while another patient was unable to give sexual consent and was ultimately raped. The report notes the facility failed to protect clients from sexual abuse by not implementing abuse prevention, reporting, or supervision policies.
In another situation, a 44-year-old patient with I/DD and the cognitive level equivalent to a 10-year-old, broke a rule by not staying where he was told to. He left the group and returned to his room, where he was followed by a 6-foot-3, 400-pound employee with a history of violence. The report indicates he threw the patient to the ground, stomped on his back, and chocked him until he lost consciousness.
Once he went into cardiac arrest as a direct result of the abuse, the employee did perform mouth-to-mouth resuscitation, but after 10 attempts he reportedly said, "f--- him," before walking away. The patient spent 11 days in an intensive care unit on a ventilator until he recovered, with shoe print-shaped bruises on his neck.
A year later, another patient was admitted into an intensive care unit. After a few days, the patient died, but it wasn't until the autopsy report listed the cause of death as, "blunt head trauma with skull fractures and bleeding in the brain." The staff member reported the patient fell out of their wheelchair and hit their head on the floor. The investigation reveals the facility's repeated failure to supervise patients put this particular victim at risk for "either imminent danger that death or serious harm would result."
Whether clients were abused because of neglect from the facility, or beaten by their roommate, the Department of Health's report is one of startlingly dark behavior. One teenage resident successfully smothered another teenager to death after an employee skipped her normal rounds. Another patient suffered infections from misplaced feeding tubes that doctors, nurses, and care staff all failed to notice. The list of violations goes on.
"We have over a century of evidence telling us that all institutions, no matter how beautiful, no matter how carefully designed, no matter how well-intentioned, fail. Every time," Julia Bascom, director of programs at The Autistic Self-Advocacy Network, a disability rights organization, told The Daily Beast. Bascom argues large institutions foster dangerous conditions, which is why, she says, they will continue to follow a historical pattern of failure.
Being subjected to abuse is one of the hidden areas of life for a person with a developmental disability, according to Mental Health Consultants. One of the most difficult aspects of abuse for the developmentally disabled is being able to identify signs, and for victims to communicate to caretakers and family members.
Deinstitutionalizing patients is historically credited to end the ongoing omnipresent abuse and neglect in mental institutions. Take investigative reporter Nellie Bly's 1987 undercover experiences in New York City's most notorious mental institution on Blackwell Island. Her exposé "Ten Days In A Madhouse," was the public's first glimpse into rampant abuse in the asylums, which helped bring reform. Yet abuse still persists nearly 130 years later.
A Better Future of Care for the Disabled
"Any time you take one group of people, force them together because they share a stigmatized characteristic, isolate them from the broader community, and exercise control over their lives — who they can see, what choices they can make, what and when they will eat, who they will socialize with, where they will live — it's an inherently bad thing," Bascom said. "The problem is that they are segregated and deprived of choice, control, and community. The problem is the setting."
The first step toward solving the problem is figuring out how a person with developmental disabilities wants to live his or her life, according to Bascom. The next step is deciding what time of support needs to be put in place in order to create their ideal reality of life, known as "person-centered planning." The process's main focus is to empower people with disabilities while keeping them and those around them safe, and improve their overall quality of life, according to Cornell University' Employment and Disability Institute.
According to experts, giving people with disabilities the option to choose their own pathway toward success by figuring out what they need and addressing it to the best of their ability provides a humane approach to care.
Published by Medicaldaily.com