California School Lunch Policies Improve Childhood Obesity Trends, But Impact Depends On Neighborhood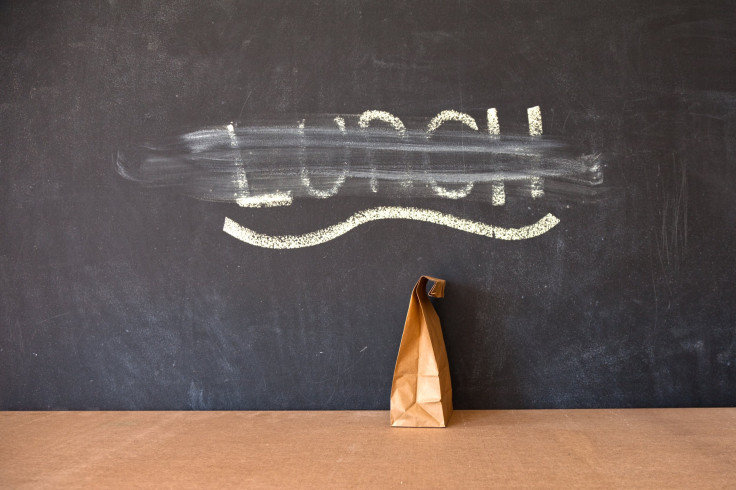 School cafeterias are the epicenter of potential childhood obesity treatment, and researchers have become acutely aware of the opportunities that could present. A new study published in JAMA Pediatrics reveals the success of policy changes in California school districts. They're calling it the "competitive food and beverage" (CF&B) policies, which are aimed at reforming sugar-sweetened beverages, sweeteners, fat, portion size, and calories from fat.
"These findings suggest that CF&B policies may be crucial interventions to prevent child obesity," the authors wrote, "but the degree of their effectiveness is also likely to depend on influences of socioeconomic resources and other contextual factors within school neighborhoods. To reduce disparities and prevent childhood obesity among all children, school policies and environmental interventions must address relevant contextual factors in neighborhoods surrounding schools."
The research team analyzed more than 2.7 million fifth-grade students from 5,362 public schools between 2001 and 2010. They noted whether or not a child was overweight or obese and matched it up to their neighborhood's income and education levels. Researchers found a consistent trend: In the lowest income neighborhoods, the overweight-obesity prevalence was 52.8 percent, compared to 36.2 percent in the highest income neighborhoods. The number of overweight and obese kids increased each year until 2006, when healthy food policies were implemented in schools.
Between 2006 and 2010, overweight-obesity rates leveled off among students attending schools in disadvantaged neighborhoods. Meanwhile, the overweight-obesity rates among students who attended schools in neighborhoods with highest incomes and education levels actually declined.
In the last 30 years, childhood obesity rates have more than doubled in children and tripled among adolescents, according to the Centers for Disease Control and Prevention. What does money have to do with weight ? The Food Research and Action Center says the food-insecure and low-income people are susceptible to obesity for multifaceted reasons. They have a lack of access to healthy, affordable foods, fewer opportunities for physical activity, limited resources, cycles of food deprivation and overeating (from living paycheck-to-paycheck), high levels of stress, limited access to health care, and greater exposure to marketing obesity-promoting products.
In many cases, the only time a child has a chance to eat something healthful is during lunch at school. The National School Lunch Program, instated by President Harry Truman in 1946, was designed to provide nutritionally balanced, low-cost or free lunches to children at school every day. Childhood obesity breeds a new generation of obese, according to the CDC, which states the likelihood of an obese child growing up to be an obese adult is high.
Cornell food scientist Brian Wansink's new book Slim by Design, writes: "When it comes to lunch, we can educate, bribe, or restrict what we give kids, but we can't tell them what to eat. And as we know, it's not nutrition until it's eaten. What we can do, however, is make it more convenient, appealing, or normal to pick up an apple instead of a cookie."
Some of the most successful lunchroom makeovers include putting a fruit bowl out, placing white milk in the front of the freezer, and asking "do you want salad with that?" Wansink also recommends putting suggestive selling signs in front of the fruit to draw attention, giving vegetable dishes creative, descriptive names, and making the healthiest entrée available that day the first or most prominent item in the lunch line.
Source: Sanchez-Vaznaugh EV, Sánchez BN, Crawford PB, and Egerter S. Association Between Competitive Food and Beverage Policies in Elementary Schools and Childhood Overweight/Obesity Trends: Differences by Neighborhood Socioeconomic Resources. JAMA Pediatrics. 2015.
Published by Medicaldaily.com