California Sugar Tax: Bill Asks Consumers to Pay A Penny Per Ounce Of Sugary Drink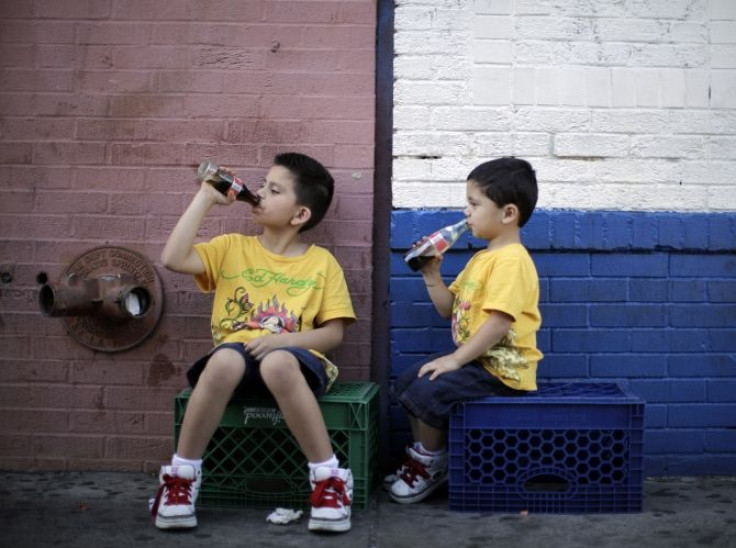 While Democratic majority in California are in favor of imposing a tax on sugary drinks at once cent per fluid ounce, the bill is brewing up an opposition among the public and fellow lawmakers.
In order to confront California's obesity epidemic, policy makers are proposing a bill to tax sugary drinks. The draft is heading before the Senate Health Committee this week. The Senate Bill 622 calls for taxing a penny per ounce of sweetened drinks, such as sodas, sports drinks, energy drinks and sweet teas.
"If you raise the price to be equivalent to healthful drinks, you'll reduce consumption, similar to a tobacco tax," Democratic Sen. Bill Monning of Carmel told FOX 11.
Californians would have to cough up an additional 20 cents for regular bottle, while drinks 25 calories or less are not taxed. For a 12 ounce can of soda that would mean an extra 12 cents in taxes.
According to lawmakers, the new revenue stream for the first year rounds to about $2.6 billion and would be used to finance childhood obesity prevention programs.
"What's really distressing as a pediatrician is there's a disproportionate burden of obesity seen in low income youth and youth of color," Dr. Kristine Madsen of the University of San Francisco Benioff Children's Hospital, told KABC.
In California, one in four adults are obese and it's expected to rise to nearly 50 percent by 2030, according to the Centers for Disease Control and Prevention.
"We think singling out one source of calories for people is not the best way. It's not fair. It's not appropriate to lay the burden entirely on soft drink consumption because that's not the whole story," Bob Acherman from the California Nevada Soft Drink Association, told KABC.
In the United States, two in three adults and one in three children are overweight or obese, according to Harvard researchers. The national spending for treating obesity-related health problems stands at $190 million per year.
Published by Medicaldaily.com