California Whooping Cough Outbreak Declared An Epidemic; Vaccination And Booster Shots Recommended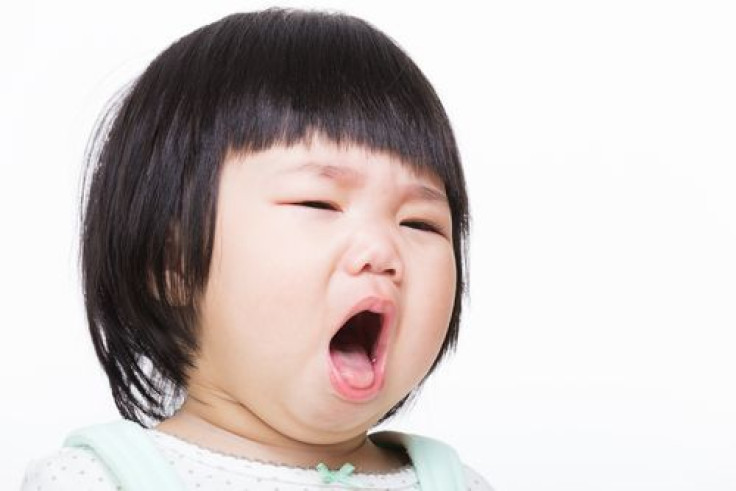 In the last two weeks, California has reported more than 800 new cases of pertussis (whopping cough), a highly contagious respiratory disease that commonly affects young children and can even be fatal for infants. Because a total of 3,458 cases have been reported so far this year, Dr. Ron Chapman, director of the California Department of Public Health (CDPH) and state health officer, has declared the situation an epidemic while national health officials monitor the situation. "We urge all pregnant women to get vaccinated," Chapman stated in a press release. "We also urge parents to vaccinate infants as soon as possible."
According to the Centers for Disease Control and Prevention, there are several formulations of vaccines used to prevent diphtheria, tetanus, and pertussis. The childhood vaccine is called DTaP, and the booster shot for adolescents and adults is called Tdap. All pregnant women, regardless of whether or not they've been vaccinated before, should get a shot of Tdap during their third trimester. The CDPH believes this is the best way to protect infants who are too young to be vaccinated, though babies should be given their first dose of pertussis vaccine as early as 6 weeks of age. Older children, pre-adolescents, and adults should also be vaccinated against pertussis, while anyone who is around or caring for a newborn should also be vaccinated.
"Unlike some other vaccine-preventable diseases, like measles, neither vaccination nor illness from pertussis offers lifetime immunity," Chapman said. "However, vaccination is still the best defense against this potentially fatal disease." The symptoms of pertussis vary by age, though in most cases, there may be a period where it resembles a common cold.
In children, a typical case of pertussis starts with a cough and runny nose for one to two weeks while gradually, the coughing becomes worse. In some cases, an infected child will not exhibit the signature rapid coughing spells that end with a "whooping" sound. The same is true for infants, who may not have an apparent cough, though parents have described episodes in which a small baby's face turns red or purple. Among adults, pertussis may simply be a persistent cough lasting for several weeks. All told, the youngest babes who are still too young to be immunized are most vulnerable to severe cases of pertussis, those that may even prove fatal.
As of June 10 in California, two infant deaths have been reported and two-thirds of pertussis hospitalizations have been in children 4 months or younger. Reported cases of whooping cough vary from year to year and tend to peak every three to five years. Scientists do not completely understand this pattern, and for this reason, they recommend everyone get vaccinated. Because the last peak of whooping cough occurred in 2010 — nationally, more than 27,000 cases were reported that year — health officials believe another peak may be underway, though the timing should vary from state to state.
"We can never predict with certainty how pertussis rates will change over time," Dr. Gil Chavez, a deputy director and state epidemiologist at CDPH, wrote Medical Daily in an email. "Different states experience peaks at different times."
Published by Medicaldaily.com