Calvin Brezgel, Wisconsin Baby Born Without Eyes, Battles Rare Genetic Disorder, Receives Funds From Local Community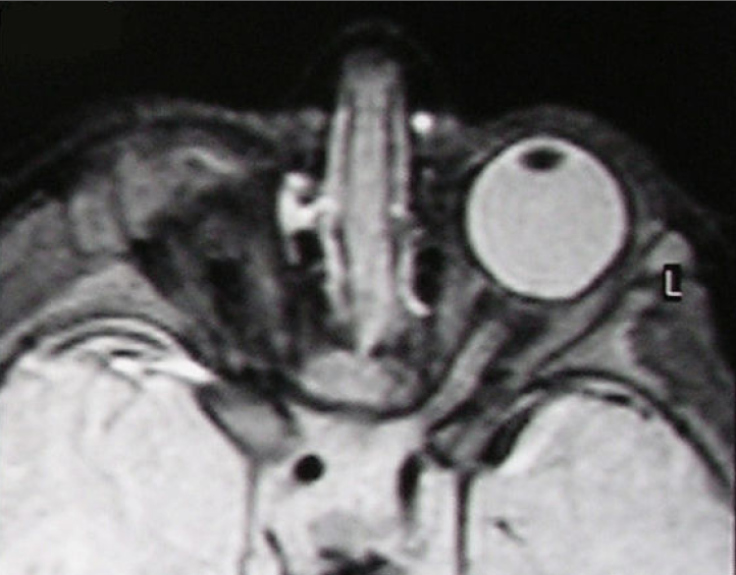 A baby boy was born in Wisconsin with a rare genetic disorder that has left him with undeveloped eyes and deafness, and his parents are turning to the local community for financial support.
Calvin Brezgel, who is now 16 months old, has SOX2 Anopthalmia, a disease that affects about one out of every 250,000 people, according to the National Institutes of Health (NIH). He also experiences seizures and requires assistance breathing. Calvin has one of the most severe symptoms of SOX2 Anopthalmia in the world, according to a geneticist working with Calvin. There are some 40 others with the disorder with similarly intense symptoms.
"[Calvin] can't really reach out," the child's father, Dan Brezgel, told ABC News. "He can't look around to see what's happening. We're trying a new hearing aid." With symptoms as severe as Calvin's, and trips to different specialists and doctors occurring several times a week, the family – which has two other young daughters – has been struggling to cover medical costs for their son, which often over $100,000 per year, the family states on their blog.
"All that money we had for a rainy day was spent," Brezgel told ABC News. "That was [in] a good two or three months." However, local businesses in Wisconsin have reached out to assist the family with finances. Curly's Waterfront Sports Bar and Grill in Pewaukee held a day-long fundraiser to assist with gathering money.
According to the NIH, most people with SOX2 anophthalmia are born without eyeballs (anophthalmia), though some may have small eyes (microphthalmia). People with the disorder may also have brain abnormalities, delayed development of motor skills, as well as learning disabilities. Calvin's parents don't know if he will ever walk and talk, but they hope to simply take things one day at a time. "Without hearing - and being blind, that's a lonely world sometimes, I guess," Dan Brezgel told 620 WTMJ.
The Brezgels have been writing about their experience with Calvin on a blog, Caring for Calvin, which also serves as their fundraiser. "As much as it's stressful and … at the same time, he's been a good influence for us and others," Dan Brezgel told ABC News.
Published by Medicaldaily.com