Can Herbal Extracts Fend Off Alzheimer's Disease? Spearmint And Rosemary Compounds May Boost Memory, Learning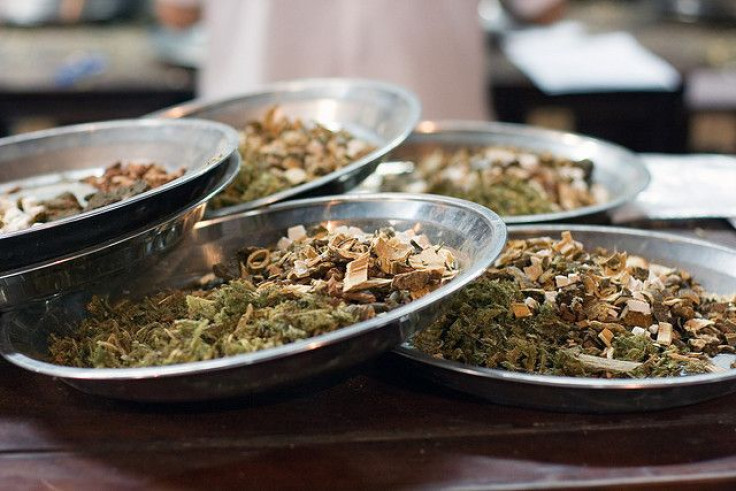 Could herbal extracts be the next big thing in Alzheimer's research? According to Dr. Susan Farr, a professor of geriatrics at Saint Louis University School of Medicine, the answer is yes. In a new study, she and her colleagues demonstrate that enhanced compounds derived from herbs like rosemary and spearmint may stave off neurological precursors to age-related illnesses like Alzheimer's disease. Therapies could also help protect against memory loss and cognitive difficulties in general.
The study, which was presented at the Society For Neuroscience's annual meeting in San Diego, Calif., describes how three related antioxidant-based ingredients isolated from spearmint and rosemary can limit certain biological factors associated with early cognitive decline. The findings suggest a new type of relatively inexpensive preemptive treatment for the disease that currently affects up to 5 million Americans. But further research is still necessary.
"We found that these proprietary compounds reduce deficits caused by mild cognitive impairment, which can be a precursor to Alzheimer's disease," Farr said in press release. "This probably means eating spearmint and rosemary is good for you. However, our experiments were in an animal model and I don't know how much –– or if any amount –– of these herbs people would have to consume for learning and memory to improve."
"In other words, I'm not suggesting that people chew more gum at this point," she added.
To test the herbal compounds, Farr and her colleagues designed an experiment with a mouse model of age-related cognitive decline. In a series of behavioral tests, all three compounds were found to improve learning and memory. A high dose of the rosemary extract was associated with the highest degree of improvement. In addition, the compounds appeared to reduce oxidative stress –– a biological imbalance associated with neurodegenerative conditions, cardiovascular disease, and cancer.
"Our research suggests these extracts made from herbs might have beneficial effects on altering the course of age-associated cognitive decline," Farr explained. "It's worth additional study."
The study adds to the growing number of possible preventative therapies for Alzheimer's and other age-related illnesses. Another example is the Brain Fit Club project at Beth Israel Deaconess Medical Center, where physicians and neuroscientists are developing cerebral "workouts" for at-risk seniors, concussion victims, and other patients concerned about cognitive impairment. With more research, both efforts could cut the incidence of one of our time's most debilitating conditions.
Published by Medicaldaily.com