Can Marijuana Cure Cancer? Mom Claims To Have Cured Son's Leukemia By Secretly Giving Him Weed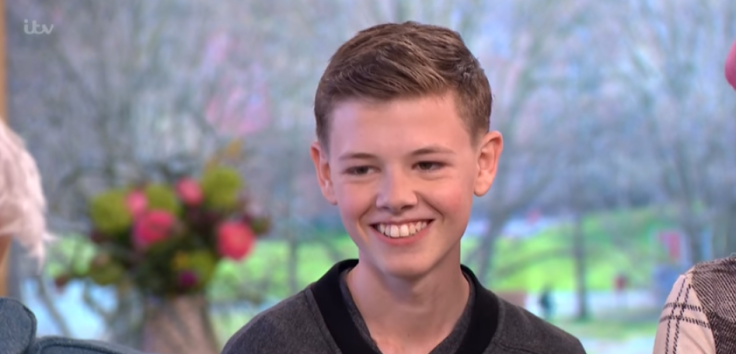 A mother in England reports that she secretly gave her son marijuana, and credits it with curing his leukemia, and saving the teen's life. While doctors are astounded at Deryn Blackwell's recovery from his supposedly incurable cancer, they claim that, at the moment, it is too soon to say whether marijuana played a role in his return to health. As of now, the science on medical marijuana's potential for curing cancer is still unclear.
Callie Blackwell chose to secretly give her dying son illegally bought marijuana to help him deal with the pain and anxiety from his aggressive leukemia, because she felt he had "nothing else to lose," The Independent reported. The drug did far more than the mother could have hoped; it not only relieved Deryn's pain, it reportedly cured his cancer. Now, Blackwell hopes to share her family's story in an effort to raise awareness about the healing potential of marijuana.
Read: Cannabis Oil 2016: 3 Facts To Know About The Alternative Cancer Treatment
Deryn was first diagnosed with his severe and aggressive form of leukemia, a type of cancer that originates in the blood cells, at age 10. At 14, doctors informed him that there was nothing more they could do, and the young teen went to live out the rest of his short life in a hospice facility. However, that was three years ago, and now at 17, Deryn has fully recovered from his disease and plans to start a career in the food industry. Callie teamed up with author Karen Hockney to write The Boy in 7 Million, a book detailing the family's experience and highlighting the potential of marijuana in cancer treatment.
There have been a number of instances where marijuana was suspected of significantly improving, and in some cases even curing cancer, but the science remains inconclusive. Research suggests that cannabinoids—chemicals found in the marijuana plants—can target and kill cancer cells in ways that drugs cannot. For example, a study released earlier this year followed 21 patients with glioblastoma multiforme, an aggressive type of brain tumor, who were given tetrahydrocannabinol (THC) and cannabidiol (CBD), two ingredients found in marijuana. Compared to patients in the same condition who were given a placebo, those given the marijuana component had a far better one-year survival rate (83 percent versus 53 percent).
Still, without concrete proof that cannabinoids can indeed treat and cure cancer, experts suggests that making this claim can mislead vulnerable patients and their families.
"It could have been a number of things. Perhaps cannabis did help, perhaps it didn't," Emma Smith, science information manager for Cancer Research UK told The Independent. "Because it's just one person's story, without a doctor analysing all the clinical evidence and comparing him to somebody that didn't get cannabis, we still don't know for certain it was the cannabis that helped him."
See Also:
Marijuana Compound May Halt Cancer Spread
Marijuana Helps Fight Glioblastoma Multiforme, One Of The Deadliest Forms Of Brain Cancer
Published by Medicaldaily.com