Can Music Education Make Your Child's Brain Better?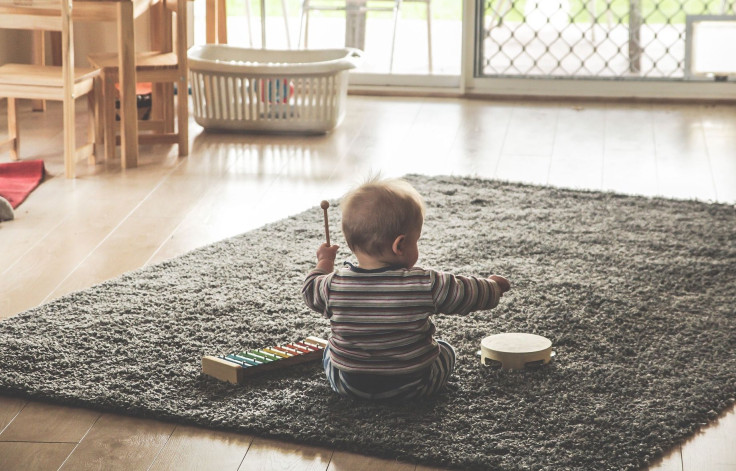 As mental health professionals who study peak human performance, we recently received a somewhat surprising invitation to an event happening right in our workplace in the Bronx, N.Y. We say surprising because outside of the New York Yankees, most special events in New York City cluster around Manhattan, simply known as "the city." Our surprise that the invitation was for an event in the Bronx was only surpassed by our surprise at who the sender was — The Country Music Hall of Fame and Museum. While one of us (Dr. Howard Forman) has published on country music and mental health in the past, the topic usually involved traveling down to Nashville and attending many concerts on Nashville's Broadway. Instead, a venerable Nashville institution was making its way to the Bronx.
Country music songwriter Liz Rose was coming to the Bronx to work with middle school students from the Pelham Gardens Academy; she had been helping them write a song over the course of several months, and they were getting ready to perform it in Times Square the next day. Liz Rose may not be a household name but we are almost certain that the Billboard hits she's co-written have run through your mind, or at least your car radio, many times. With Taylor Swift, she wrote the Grammy Award-winning songs "White Horse" and "You Belong With Me." For Little Big Town, she wrote the controversial and platinum-certified "Girl Crush," and for the Eli Young Band, the double-platinum "Crazy Girl."
Why this event is important
As anyone who has ever studied children before knows, the desire for attention is a natural and healthy part of development. Certainly the Pelham Gardens Academy students were thrilled to have the Country Music Hall of Fame contribute musical instruments and provide instruction from a world class composer. But will any long-term good come from such an effort? Would children who are given music education reap demonstrable benefits that would aid them in the future? We opine that the evidence is clearly in support of music education, and furthermore, that advocacy for music education in schools is fully in keeping with appropriate public health advocacy.
Examining the Evidence
Research shows there are clear emotional and cognitive benefits to having music education early on in our lives. So much so that music education in youth has been associated with enhanced processing of visual and spatial information, greater literacy, improved ability to learn a second language, academic achievement, and resilience. Researchers believe music education, specifically learning to play an instrument, involves so many different parts of the brain coordinating at once that it leads to strengthened neural pathways. This growth only serves to enhance the development the brain goes through during childhood, the benefits of which last well into adulthood — our auditory systems are "fine-tuned" from this, and memory also improves.
In a world where there's less face-to-face communication than ever, training that increases our ability to interpret subtle emotional communication in spoken language is highly valuable, and this is something music education can provide.
Seeing how long an intervention lasts before any benefits are observed is an important consideration when assessing the intervention's effectiveness. In one study, however, it only took 20 days of music education for there to be cognitive improvement in 90 percent of subjects.
Public Health and Music Education
Aside from the aforementioned benefits of music education, music is a near constant part of our lives, from our on-and-off-again exercise routines to our daily commutes to our coworker's desktop stereo playing the same three songs on repeat. As a society we tend to mentally mark events of great historical significance by the music associated with it. This applies to everything from George M. Cohan's "Over There," which provided encouragement to American servicemen headed to Europe during World War I, to Five For Fighting's "Superman (It's Not Easy)," which became an anthem for our nation recovering from the 9/11 terrorist attacks. Thus, it's not hard to see why we should be introducing as many young minds to musical training as possible — maybe they will become the next great contributor to our culture.
Furthermore though, the actual cognitive and emotional benefits individuals accrue when engaged in music education must be considered. Just to earn a decent living, it's becoming increasingly important for people to have nimble and fully developed minds capable of solving large problems. As people live longer and longer, we will benefit as a society by having as many people as possible, with as much cognitive reserve as possible, in order to stave off the end-stages of dementia.
Education reform is one of the hottest topics in public policy today. Politicians' opinions on "No Child Left Behind" and "Common Core Standards" often define who will be their strongest supporters and most vocal detractors. Yet, even in the cultural mecca of the world, most students in New York City's public school system do not have regular access to music education throughout their years of schooling. We applaud non-profit organizations like Education Through Music, who connected the Country Music Hall of Fame to Pelham Gardens Academy, in addition to celebrities like Liz Rose for stepping in to fill this void. At the same time, we hope their involvement will be part of an enhancement strategy as opposed to a replacement for consistent school-based music education.
While there are no easy answers to the largest problems vexing American education, maybe music education is the "White Horse" that will come in and help our students.
Howard L. Forman, MD, is assistant professor of psychiatry at Albert Einstein College of Medicine and the director of the Addiction Psychiatry Consultation Service at Montefiore Medical Center.
Sacha Zilkha is a PhD candidate in clinical psychology completing her internship year at Albert Einstein College of Medicine.
Published by Medicaldaily.com