Can A Nasal Spray Fight Suicidal Thoughts and Depression?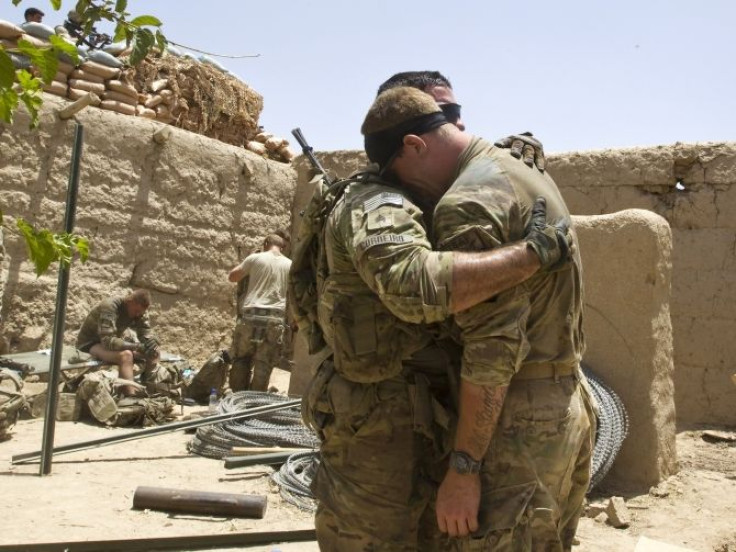 In light of the alarming increase of suicides among Army soldiers, the U.S. Army has awarded a multimillion dollar research grant for a spray to a researcher at Indiana University. The spray's goal? To eliminate depression through a person's nasal cavity.
In July, the Pentagon released a report stating that the deaths of 38 Army soldiers were suspected to be suicides. It was the worst monthly statistic since the Department of Defense began releasing them in 2009. The number comes out to more than one suicide per day for the month of July. Since the start of 2012, the Army has confirmed 66 active-duty cases and is investigating 50 other suspected suicides, bringing the total up to 116 possible suicides.
The grant was given to the Indiana University School of Medicine for use over three years. The department hopes that Dr. Michael Kubek and his team can ascertain whether a nasal spray would be a safe, effective way of stopping suicides. The Army called upon Dr. Kubek due to his work with thyrotropin-releasing hormone (TRH).
Since the 1970's, researchers have known that TRH is an effective way at combating depression. However, like all possible remedies for combating mental illness, doctors have had a difficult time trying to get the chemical past the blood-brain barrier, the separation between the brain and circulating blood.
Thus, TRH has been ineffective when administered by pill or via blood injection. The only way that it can be administered effectively is through an injection directly into the spine.
New technology by Dr. Kubek and his team, however, found that TRH can safely move across the blood-brain barrier if it is given through the nose.
If the spray is determined to be safe and effective, it would be available for use not just for soldiers, but for everyone. Kubek told The Daily that "we [would] have an entirely new type of pharmacology."
Obviously, if TRH is deemed effective and safe for use in nasal sprays, it would not eliminate the need for other methods of anti-depressants. It would primarily be used in crisis situations or immediately after beginning treatment like Prozac or Zoloft which typically take weeks to start taking effect.
The CDC reports that suicide is the tenth leading cause of death among adults, killing almost 40,000 adults a year.
Published by Medicaldaily.com