Canada Legalizes Euthanasia, As High Court Passes Assisted Suicide Law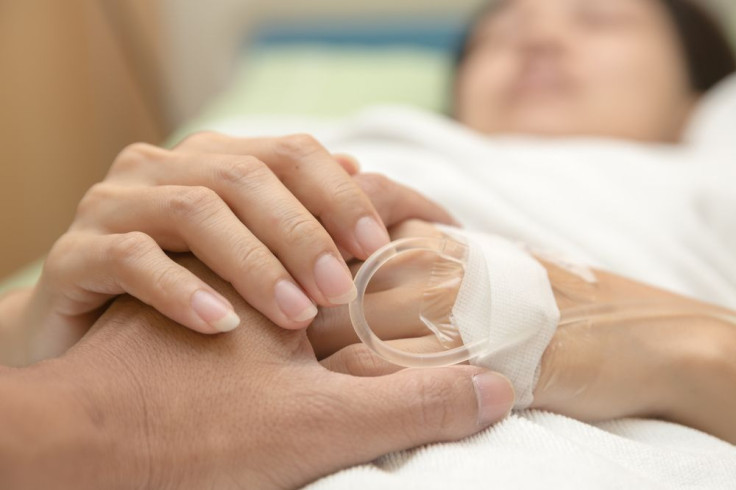 Conserving a human life is important, yet so is protecting free will, and on Friday Canada ruled that the latter outweighed the former. In a unanimous vote, the Supreme Court of Canada, the country's highest court, struck down a ban for doctor-assisted suicide, making the practice fully available to all mentally competent Canadian patients with terminal illnesses.
Canada's latest decision on physician-assisted suicide, also known as euthanasia, came in response to cases brought by the families of two British Columbian women, Gloria Taylor and Kay Cater The Daily Record reported. Taylor was suffering from amyotrophic lateral sclerosis, better known as Lou Gehrig's disease, and Carter had a degenerative spinal cord condition. Both women died prior to the recent ruling. Taylor died to an infection not long after her appeal for the right to death was rejected in 2012. After Carter's appeal was rejected, she travelled to Switzerland to undergo a legal physician-assisted suicide. Although the women have since passed, their impacts on Canadian legislature live on, and their influence on the decision is clear to see. As reported by The Record, the court stated that "by leaving people like Ms. Taylor to endure intolerable suffering, it impinges on their security of person."
What The Ruling Means
Although the new ruling states that all patients in Canada are entitled to a physician-assisted suicide, their condition must meet certain criteria for them to eligible. For example, the law states that patients must be of adult age and must be assessed by a doctor to be mentally competent and capable of giving consent, Common Dreams reported. They must also be suffering from a condition which is considered to be either physically or psychologically intolerable. Also, if a physician does not want to assist in the suicide, they will not be forced to comply.
International Stance On Euthanasia
It has been 13 years since the Netherlands became the first country to legalize euthanasia. In that time, the practice has become legal in Belgium, Luxembourg, Switzerland, and in five U.S. states (Washington, Oregon, Vermont, Montana, and New Mexico). In France, doctors are only permitted to "limit or stop any treatment that is not useful, is disproportionate or has no other object than to artificially prolong life" and to use pain-killing drugs that might "as a side effect, shorten life," The Guardian reported. In Germany, doctors are able to provide patients with the necessary drugs for a medicinal suicide, but are not permitted to take any action in the actual suicide, such as guiding the patients or supporting their hand.
In 2013, the case of Brittany Maynard brought the concept of "death with dignity" to the national spotlight in the United States. Maynard sought to challenge the public's perception of euthanasia. She refused to call the practice an assisted suicide because, as she put it, "I'm not killing myself. Cancer is killing me. I am choosing to go in a way that is less suffering and less pain," NBC News reported. Maynard travelled from her home in California to Oregon to undergo a legal assisted suicide and died Nov. 1, 2014.
Prior to last week's ruling, assisted suicide was illegal in Canada and punishable by up to 14 years in prison. The current law will not go into effect for 12 months in order to give sufficient time to draft new laws.
Correction: An earlier version of this story incorrectly wrote that the highest court in Canada was the Standard Council. It has now been revised to read the Supreme Court.
Published by Medicaldaily.com