Canadian Porn Star Will Pay For Breast Implants By Having Sex With 25 Men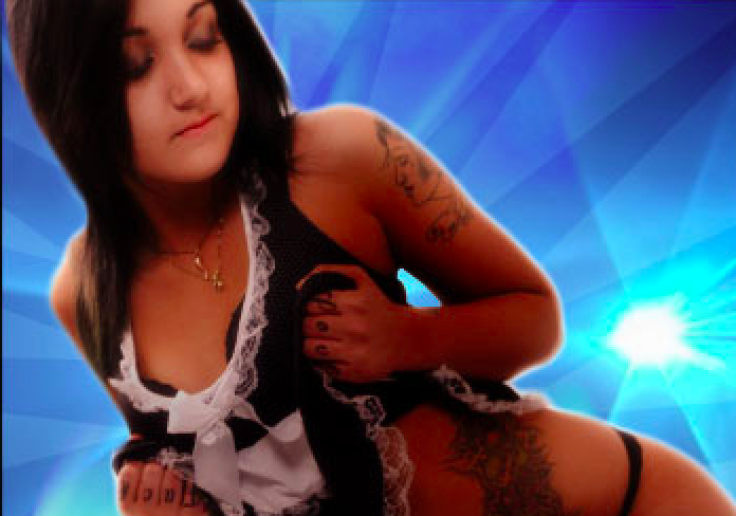 To pay for breast implants, a porn star in Québec is going to have sex with 25 masked men before an audience gathered in a trailer behind a bar.
The story, which is making international headlines, has focused concerns on female body image as leaders of the town of Gatineau, a suburb of Ottowa, try to put a stop to the stunt. "It is shameful for Gatineau," Mayor Maxime Pedneaud-Jobin told the Toronto Sun. "We want to promote a healthy sexuality, and healthy self-esteem for women, and we don't want young girls obsessing over a body that is in many cases not accessible. The values promoted by this event go against all of that."
Zoé Zebra is headlining the show, billed as the Boule-O-Thon — French slang for Boob-A-Thon — at the seedy-looking Bar 77 on the outskirts of Gatineau. It's not prostitution because the sex is free (so are the "masks and condoms"). Admission is $15 for everybody else. "Zoé offered to have sex with 25 guys at a party in exchange for new boobs, so the goal is 25 ejaculations!" says the show's Facebook page.
Although Zoé may have offered, she voiced misgivings in the Sun report. "I will do it. I took this decision,"she said, adding that she's now under contract with the production company backing the event. "If I cancel," she said, "they will take me to court."
The production company, according to The Daily Dot, is the same one that tried to stage a similar event for another French Canadian porn star: 23 men for her 23rd birthday. But the actress, one month into her adult film career, backed out. For forced sex workers, this frequency of intercourse is tragically common. Yet, in 2004, a porn star from Kentucky named Lisa Sparks (that's Sparkxxx in the biz) won the Third Annual World Gangbang Championship by enduring a record-breaking 919 sexual partners, earning her a Wikipedia page.
Zoé's performance comes amid fierce debate about the adult entertainment industry. In May, a 19-year-old college freshman in Wisconsin killed herself after trolls outed her as a porn actress. "What would her parents think?" is a common line from haters — a question seldom directed at the supporting actors. (Isn't that what the masks are for?) But even among feminists, there is debate about whether a career in porn is healthy and legitimate or whether it transforms human beings into sex objects.
Mayor Pedneaud-Jobin is exploring municipal regulations in a last-ditch effort to shut down the Boule-O-Thon. But he said there may not be anything he can do. "If it is legal, they will have their event," he told the Sun. "We cannot invent regulations as we go." As the Facebook page says: "Put on your mask and just fulfill her wish for a good cause."
Published by Medicaldaily.com