Cancer Cell Therapies Could Be Approved Next Year: Juno, Kite Pharma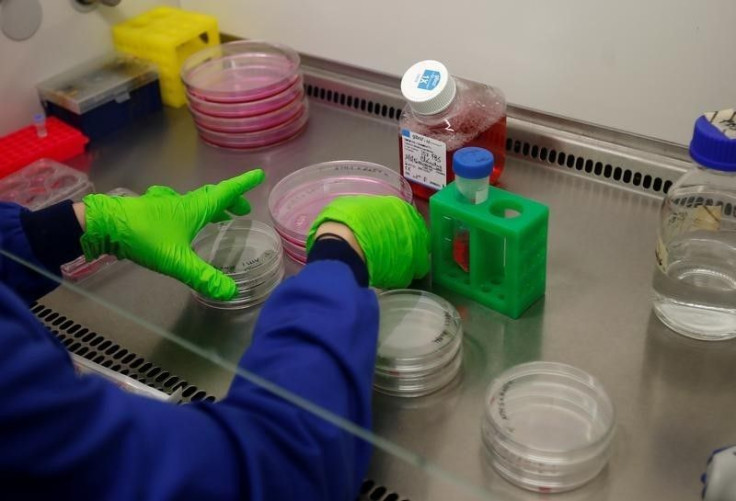 CHICAGO (Reuters) - A new wave of experimental cancer drugs that directly recruit the immune system's powerful T cells could begin reaching patients next year, according to companies presenting new data at the annual meeting of the American Society of Clinical Oncology.
In interviews with Reuters, Kite Pharma Inc and Juno Therapeutics Inc both said they could receive initial regulatory approvals next year for a type of immunotherapy treatment known as chimeric antigen receptor T-cell (CAR-T) therapies.
CAR-T therapies involve a complicated process of extracting immune system T cells from an individual patient, altering their DNA to sharpen their ability to spot and kill cancer cells, and infusing them back into the same patient.
The technique is being tested against a range of different cancer types, but first in blood cancers. Kite aims to file this year for U.S. Food and Drug Administration approval of its therapy, KTE-C19, for patients with diffuse large B-cell lymphoma (DLBCL), according to Chief Medical Officer David Chang.
Juno Chief Executive Officer Hans Bishop said adult patients with acute lymphoblastic leukemia (ALL) are now being enrolled in a mid-stage trial of the company's most advanced product, JCAR015, that "we believe will support accelerated approval." He said JCAR015 "could be approved as soon as 2017."
Data presented on Saturday showed that 77 percent of patients with advanced ALL achieved a "complete response," meaning cancer remission, when treated with chemotherapy followed by Juno's cell therapy. For the trial patients with minimal disease, 90 percent achieved remission, researchers said.
Twenty-seven percent of patients in the JCAR15 trial experienced a severe inflammatory response to the altered cells, and 15 percent had serious nervous system side effects.
Bishop said Juno has developed an assay to determine which patients are likely to experience risky side effects, but said the company has not yet disclosed the details.
A separate National Institutes of Health early-stage study involving Kite's CAR-T drug and low-dose chemotherapy included 19 patients with various subtypes of DLBCL. Of those, eight patients achieved remission, five had partial responses, two had stable disease, and four had their cancer get worse. Two trial patients with advanced follicular lymphoma also obtained remissions.
"In the near future, CAR-T cells will likely be a standard therapy for lymphoma," said lead study author James Kochenderfer, an investigator at the National Cancer Institute.
Some patients treated with the still-experimental therapies have remained cancer free, but the jury is out on whether that will continue, or whether they will need new treatment.
"Some of these responses are amazing in patients who would never have responded to anything," said ASCO President Dr Julie Vose. "The question is, is it practical? We are now seeing results for more patients, and longer follow up."
Juno's Bishop said he is certain that the benefit of CAR-T therapies will be shown to outweigh any risks.
"These are patients that are relapsed and refractory. They are going to die of their disease," he said. "We can get 90 to 100 percent of them into remission, and a meaningful percentage of them have durable remission."
(Reporting By Deena Beasley; Editing by Bernard Orr)
Published by Medicaldaily.com