Cancer Doctor Confesses To Medicare Fraud After Giving Cancer-Free Patients Unnecessary Chemotherapy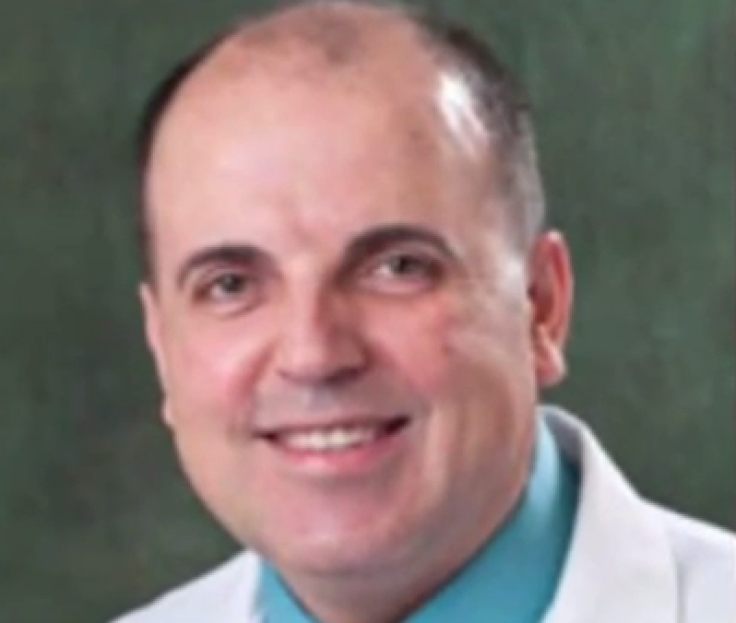 A cancer diagnosis could be one of the most terrifying things in life that cancer patients go through. During a time of vulnerability and fear, patients risk their lives to undergo intense treatments recommended by their doctors, such as radiation and chemotherapy. One cancer doctor in Michigan put his patients' health in danger as he intentionally misdiagnosed them with cancer and gave them unnecessary chemotherapy and other cancer treatments for Medicare fraud, totaling over $225 million in claims over six years. Forty-nine-year-old Dr. Farid Fata of Michigan Hematology Oncology pleaded guilty to 16 charges, including money laundering and conspiracy in court on Tuesday.
U.S. District Judge Paul Borman went over the charges in the courtroom and asked Fata each time, "You're pleading guilty freely and voluntarily?" Fox News reported. "Yes," Fata replied, as he was dressed in jail clothes. Fata's decision to plead guilty was not explained by defense attorney Christopher Andreoff, who told the judge he and Fata met more than 50 times to discuss the evidence.
"This defendant not only stole funds from taxpayer-funded insurance programs, but he also deliberately administered unnecessary chemotherapy so that he could bill insurers for expensive chemotherapy treatments," said U.S. Attorney McQuade, in a statement. "His exploitation of patients for his own profit caused victims to suffer physically and emotionally."
Fata gave one of his patients 155 chemo treatments over two-and-a-half years, despite the patient never having cancer. Other patients were pumped with unnecessary blood therapy and iron treatments. The danger with chemotherapy, even for those with cancer, is that it doesn't exclusively target cancer cells, it also harms your good cells. Chemotherapy patients begin to lose their hair, develop immune deficiencies, lose weight, and vomit, says the National Cancer Institute.
Patients and relatives of former patients are still dumbfounded at the charges filed against Fata 13 months ago. They gathered together to protest on the courthouse sidewalk and regularly meet up to discuss stories. Jeff Berz told Fox News his father, Milton Berz, died in 2008, a year after being diagnosed with leukemia. Berz's dad was under Fata's care at the time, who suggested he undergo treatments to make living with leukemia easier. Now Jeff has doubts and wonders, "Did the drugs kill him or the cancer? I don't have any definitive answers, but I do have my suspicions."
Fata admitted in the courtroom he put greed before the health and safety of his patients, putting them through needless chemotherapy and other treatments just so he could collect additional millions from Medicare. "The mere thought of what he did is chilling," U.S. Attorney Barbara McQuade told The Associated Press. McQuade strongly said she would not negotiate a "shocking" case, as Fata not only stole money but tortured patients by misdiagnosing them with cancer and giving them poison [chemotherapy] intended to kill cancer cells. She said she would actively seek a sentence of life in prison.
Fata is a Lebanese native who has lived in Michigan for a decade and became a naturalized citizen in 2009. He has been behind bars for just over a year on a $9 million bond.
Published by Medicaldaily.com