Cancer Drug Prices Highest In US, Least Affordable In India, China: Study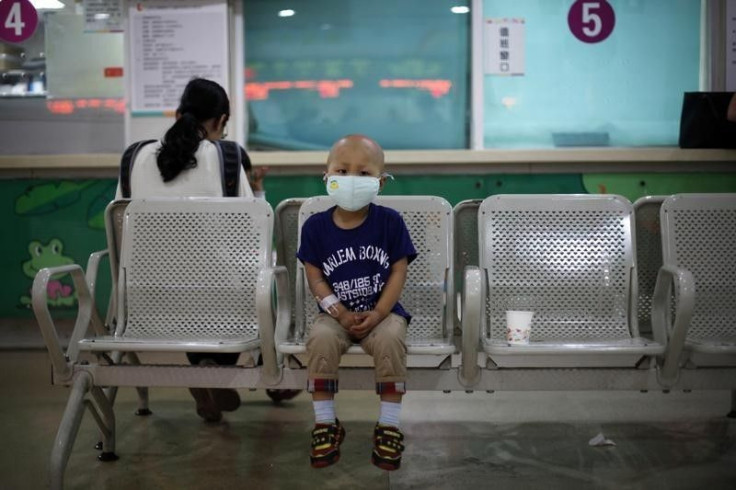 CHICAGO (Reuters) - Americans pay the highest prices in the world for cancer drugs, but the treatments are least affordable in lower income countries, according to the results of a new study released on Monday.
The study of cancer drug prices in seven countries, which did not take into account discounts or rebates to list prices, was presented at the annual meeting of the American Society of Clinical Oncology in Chicago.
The lowest drug prices were found in India and South Africa. But after calculating price as a percentage of wealth adjusted for the cost of living, cancer drugs appeared to be least affordable in India and China.
Researchers at Rabin Medical Center in Petah-Tikvah, Israel, calculated monthly drug doses for 15 generic and eight brand-name cancer drugs used to treat a wide range of cancer types and stages. List prices in Australia, China, India, South Africa, the United Kingdom, Israel, and the United States were obtained from government websites.
The high prices commanded by modern cancer drugs are generating increased resistance and demands for price discounts from politicians, health care providers, insurers, patients and some doctors.
Drug companies argue that they need to make a profit to pay for the billions of dollars needed for drug research. Many companies also have extensive low-cost or free access schemes for patients who cannot afford their medicines.
The study researchers used gross domestic product and cost of living statistics from the International Monetary Fund to estimate drug price affordability.
Median monthly prices for branded drugs ranged from $1,515 in India to $8,694 in the United States. For generics, median prices were highest in the United States, at $654, and lowest in South Africa, $120, and India, $159.
In terms of ability to pay, the study found cancer drugs to be most affordable in Australia, where generic drugs were priced at 3 percent of "domestic product per capita at purchasing power parity" and patented drugs were 71 percent of the same measure.
In China, the study found generic drug prices were 48 percent and patented drugs were 288 percent of wealth adjusted for the cost of living.
In India, the cost of generics was 33 percent of that measure, while patented drugs were 313 percent.
In the United States, generics were found to be priced at 14 percent of wealth adjusted for the cost of living, and patented cancer drugs were 192 percent of the same measure.
The study did not take into account that drug costs are paid by either the government, health insurers, or patients themselves, depending on each country's health insurance system.
Worldwide spending on cancer medicines will exceed $150 billion by 2020, driven by the emergence of expensive new therapies that help the immune system to attack tumors, according to a forecast earlier this year from IMS Health Holdings .
(Reporting By Deena Beasley; Editing by Bill Rigby)
Published by Medicaldaily.com