Cancer Patients With Diabetes 4 Times More Likely To Die Within Year Of Diagnosis: Does Insulin Influence Treatment?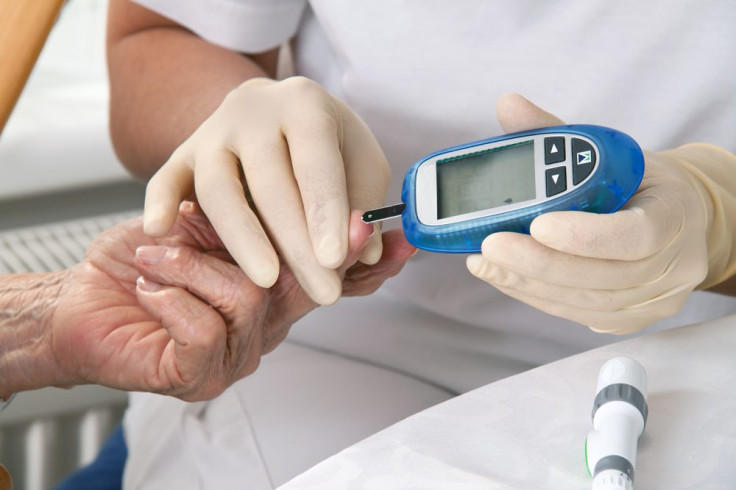 New research shows that cancer patients who have diabetes at the time of diagnosis are more significantly more likely to die from the condition, illuminating a new mortality factor of the disease that kills more than half a million Americans each year.
Dr. Kristian Ranc, a researcher at the University of Copenhagen and lead author of the new study, said in a press release that the findings show that the outcome of cancer therapy may be influenced by insulin and other glucose-lowering medication. "In this study, we aimed to explore differences in survival among cancer patients with diabetes prior to cancer diagnosis compared with cancer patients without diabetes," Ranc said.
"A specific aim was to examine the association between different types of glucose-lowering therapies and survival after cancer diagnosis, as well as to examine how this association varies with duration of diabetes and by time since diagnosis of cancer," she added.
The study, which is published in the journal Diabetologia, reviewed medical data from all Danish cancer patients diagnosed between 1995 and 2009. These participants were divided into four groups: diabetes with insulin treatment, diabetes treated with oral hypoglycemic agents (OHAs), untreated diabetes, and no diabetes. The researchers then compared disease outcome with diabetes status.
They found that, compared to patients who didn't have diabetes, those who received insulin treatment for diabetes were four times more likely to die one year after their cancer diagnosis. For those with diabetes who received only OHAs or no treatment at all, the risk was significantly lower, but still about 10 percent higher than that of non-diabetics.
"The results suggest that mortality of cancer patients with pre-existing diabetes is higher relative to non-diabetic patients for all cancers combined and for most individual cancer sites," Ranc explained. "In general, the highest mortality was found for insulin-treated patients, suggesting that cancer patients with more intensive diabetes treatment have a larger degree of comorbidity at the time of cancer diagnosis, and hence poorer survival."
The National Institutes of Health (NIH) estimates that diabetes currently affects about 25.8 million Americans, or about 8.3 percent of the population. The condition is characterized by an inability to control glucose uptake and regulate blood sugar levels. Complications include damage to eyes, kidneys, and nerves as well as an elevated risk of heart disease and stroke.
According to Ranc, the new findings underscore the importance of personalized care for cancer patients with preexisting condition. "It is crucial that cancer patients with diabetes receive optimal diabetes treatment as well as any cancer-specific therapy — a therapeutic challenge requiring close collaboration between oncologists and endocrinologists."
Source: Ranc K, Jorgensen ME, Friis S, Carstensen B. Mortality after cancer among patients with diabetes mellitus: effect of diabetes duration and treatment. Diabetologia. 2014.
Published by Medicaldaily.com