Cancer Survivor Clinics Linked To Fewer Emergency Room Visits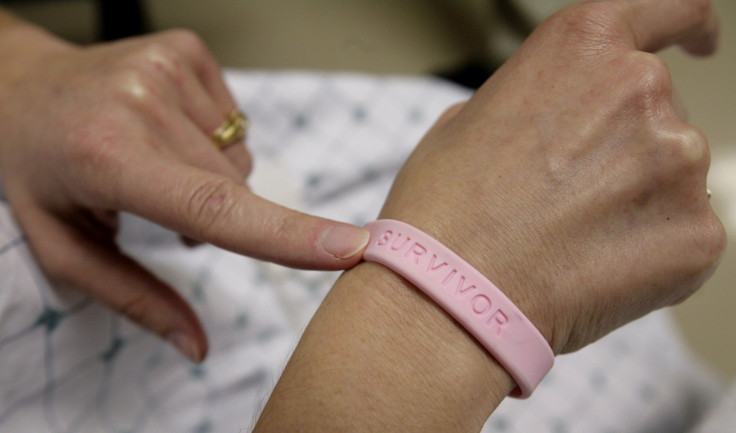 (Reuters Health) - Specialized clinics for childhood cancer survivors may help reduce the odds these patients will need emergency medical care as adults, a Canadian study suggests.
Researchers followed almost 4,000 adult survivors of childhood cancers in Ontario for two decades. Compared with survivors who never used the specialized clinics, patients who went at least once were 19 percent less likely to visit the emergency department, the study found.
Each additional visit to the specialized survivor clinics was linked to a 5 percent lower rate of subsequent emergency department visits.
"The growing number of childhood cancer survivors has reached a tipping point that has compelled the creation of a clinical field focused on survivor care," said senior study author Dr. Paul Nathan, director of a survivor program at the Hospital for Sick Children in Toronto.
Years ago, when few children survived cancer, much of the energy in pediatric oncology was focused on just keeping kids alive, Nathan added by email. Now that the five-year survival rate for childhood cancer exceeds 80 percent, researchers and clinicians are becoming much more focused on what he described as the "quality of the cure."
That's where survivorship clinics come in. These centers are typically designed to offer cancer survivors an added support system in addition to treatment they might receive from a primary care physician or an oncologist. Survivorship clinics focus on helping patients identify and address any lingering physical or mental health effects from cancer therapy while also providing counseling on healthy lifestyle choices, Nathan said.
Ontario established a provincial network of specialized survivorship clinics in 1999.
Nathan and colleagues followed adults diagnosed with childhood cancers from 1986 to 2005 to see how the specialized clinics impacted their use of emergency departments, which can be an indication that patients aren't getting appropriate care in the community.
To be included in the analysis, patients had to be cancer-free for at least five years and to have follow-up data after 1999 when survivorship clinics debuted in Ontario. Patients were followed until 2012 unless their cancer returned or they died.
The study subjects were survivors of cancers such as leukemia, lymphomas, central nervous system tumors, brain and kidney malignancies and bone and soft tissue sarcomas.
Survivorship clinic visits were linked to less reliance on emergency departments regardless of whether patients also received care from a primary care physician, the study found.
One limitation of the study, the authors acknowledge in the journal Cancer, is that they lacked data on certain chronic health conditions that might contribute to emergency department visits. The study team also relied on billing records rather than medical charts to analyze use of emergency care.
Even so, the findings highlight the potential for survivorship clinics to help patients become more aware of their unique health needs and proactive about any medical concerns, said Dr. Lisa Kenney, a pediatric oncologist at one such clinic affiliated with Dana-Farber Cancer Institute in Boston.
"It is hard to argue against survivorship care as good clinical practice, but what has been lacking is evidence that survivorship care ultimately makes a difference in health outcomes for these young adults," Kenney, who wasn't involved in the study, said by email.
"This study provides some evidence that participation in long term follow-up at a survivorship clinic positively modifies health outcomes," she said.
These clinics recognize that adults may have medical needs springing from cancer that they never considered during childhood treatment for their tumors, noted Kathryn Trotter, a researcher at Duke University School of Nursing in Durham, North Carolina, who wasn't involved in the study.
"Imagine trying to find a mate when you have disfigurement, or scars, or even infertility," Trotter said by email. "Survivor clinics help them not only find some support and information about effects, but they may not know about correct surveillance or screening tests that are recommended, or risk for other cancers due to treatment effects."
SOURCE: http://bit.ly/1O2b2hs Cancer, online September 25, 2015.
Published by Medicaldaily.com