Cancer Survivors More Likely To Experience Poor Long-Term Physical And Mental Health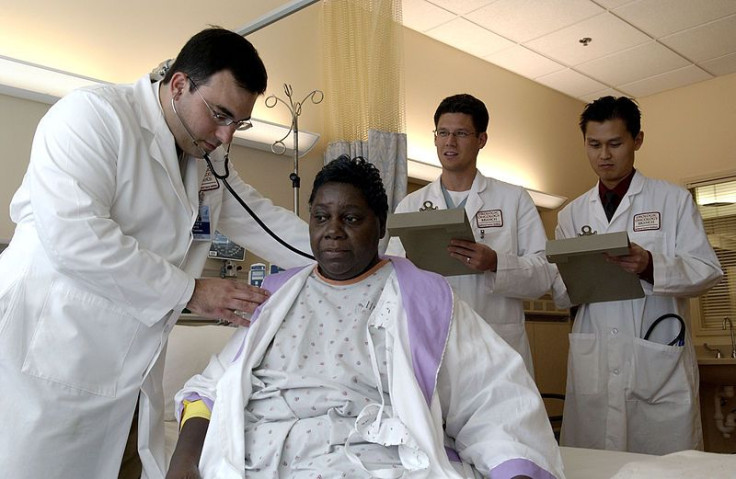 Cancer survivors are more likely to experience physical and emotional impairments than those without a history of cancer, a new review concludes.
Since the creation of new, innovative treatments for the disease, cancer patients are living longer. And now that they are, Dr. Julie Silver and her team of researchers say there is a need to address the long-term effects of cancer and its treatment.
A study published in 2012 compared the health-related quality of life (HRQL) of cancer survivors with that of others. Researchers found poor physical health was reported in 24.5 percent of cancer survivors as opposed to 10.2 percent of those who had never had cancer. Additionally, 10.1 percent of cancer survivors reported poor mental health, compared with only 5.9 percent of those without a cancer diagnosis.
Although the long-term effects of cancer treatment are still unknown, Silver and her team speculate that the physical impairments that cancer survivors experience are the result of the toxicity of their treatments.
With physical impairments come a myriad of emotions to cope with. People who were once physically capable have to grapple with their new physical limitations. The leading cause of emotional distress in cancer patients is physical disability. A 2009 study concluded, "The risk of psychological distress in individuals with cancer relates much more strongly to their level of disability than it does to the cancer diagnosis itself."
These results are especially troubling, say researchers, because the number of cancer survivors in the U.S. will likely jump from 13.6 million to 18 million by 2022. With an increased number of cancer survivors comes an increased need to address the physical and emotional impairments that result from treatment.
Silver and her team suggest "prehabilitation" prior to cancer treatment and rehabilitation during and after treatment.
"Delivering quality, patient-centered care requires that all cancer patients and survivors be screened for psychological and physical impairments throughout the care continuum in order to preserve and/or improve their functioning and quality of life," the authors conclude.
Sources:
Silver, J. K., Baima, J. and Mayer, R. S. Impairment-driven cancer rehabilitation: An essential component of quality care and survivorship. CA: A Cancer Journal for Clinicians. 2013.
Mehnert A,Koch U.Predictors of employment among cancer survivors after medical rehabilitation-a prospective study.Scand J Work Environ Health.2013.
Cheville AL,Beck LA,Petersen TL,Marks RS,Gamble GL.The detection and treatment of cancer-related functional problems in an outpatient setting.Support Care Cancer.2009;17:61-67.
Published by Medicaldaily.com