Cannabis Derivative Stops Young Girl's Seizures; How Cannabidiol Treats Rare Form Of Epilepsy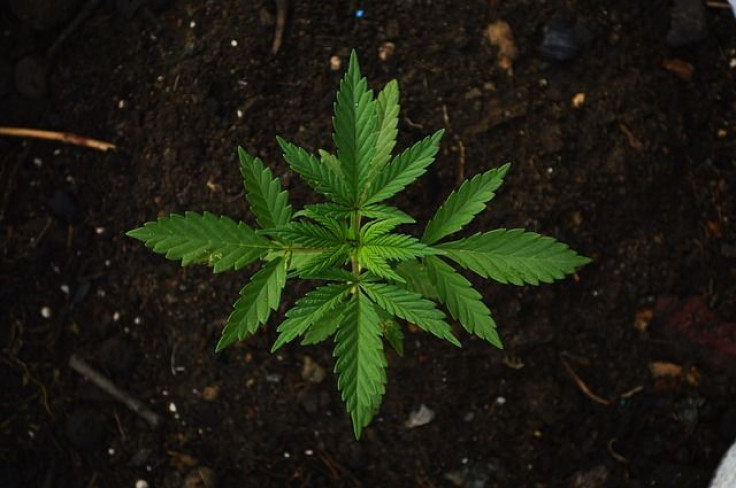 Earlier this year, doctors feared the worst when a young girl with a rare form of epilepsy began experiencing non-stop seizures and had to be placed in a medically induced coma. No treatments worked until she was given the marijuana derivative cannabidiol (CBD), which stopped the seizures. She was taken out of her coma, and now has a second shot at life, The Independent reported.
Doctors diagnosed Annalise Lujan, 12, from Tucson Arizona, with Febrile Infection-Related Epilepsy Syndromes, an extremely rare disease that can cause patients to experience hundreds of seizures a day within two weeks of contracting a febrile illness, like a cough or a cold. Due to the severity of Lujan's condition, doctors tested an experimental treatment on the young girl involving the marijuana derivative cannabidiol (CBD). Doctors credit the CBD with her recovery.
Read: Cannabidiol 2017: 5 Facts About CBD And Its Therapeutic Health Effects
According to Epilepsy.com, CBD is an active ingredient in marijuana that does not have psychoactive effects, meaning that it cannot get you high. The drug has positive effects on the endocannabinoid system, a network of receptors in the brain and nervous system that are linked to a number of physiological processes, The Daily Mail reported.
While the FDA has allowed some epilepsy centers to use the drug for "compassionate use" in very extreme cases, it's still not available for general public use. There is little research on the drug's effect on epilepsy, although there are currently trials being run on Epidiolex, a purified 99 percent oil-based CBD extract. In these studies, the drug has been shown to decrease seizures by an average of 54 percent. These results were even better when individuals used the drug alongside their traditional anti-seizure medication, Epsilepy.com reported.
In addition, side effects are mild and moderate in those using CBD to treat their epilepsy, with sleepiness, diarrhea, fatigue, and decreased appetite being the most common.
The drug helped to calm Lujan's seizures within 48 hours, allowing the 12-year-old to be woken up from her medically induced coma. However, she will need to keep taking the drug for its effects to last, The Daily Mail reported. The family has created a GoFundMe page to help raise money for Lujan's hospital and rehabilitation fees. You can visit Lujan's GoFundMe page here.
CBD is a Schedule I substance, which, based on the DEA's definition, means that it has no currently accepted medical use and a high potential for abuse. This federal ruling has made it more difficult to do research on the drug's potential and for doctors to prescribe the medication.
Correction: The story has been corrected to show that the GoFundMe page was created to help cover Annalise's hospital and rehabilitation fees, not to pay for the drug treatment. This is being provided free of cost.
See Also:
Dad Who Gave Cannabis Oil To Cancer-Stricken Daughter Arrested, Despite Dramatic Improvements
Cannabis Oil 2016: 3 Facts To Know About The Alternative Cancer Treatment
Published by Medicaldaily.com