Large Study Finds Regular Cannabis Use Raises Heart Disease Risk
One of the largest and most comprehensive studies on marijuana to date has found an increased likelihood of developing coronary artery disease (CAD) from regular or frequent use of cannabis.
Presented at the American College of Cardiology's Annual Scientific Session Together with the World Congress of Cardiology on Sunday, the study determined that daily cannabis users were 34% more likely to be diagnosed with CAD, the most common form of heart disease, than non-users.
While the risk was evident in frequent users, the researchers did not find significant risk among those who only used marijuana a few times or once a month.
"A growing body of evidence suggests that cannabis is not entirely without harm and may actually cause cardiovascular disease. Thus, the decision to use cannabis must be carefully weighed against the potential for serious heart disease," lead study author Dr. Ishan Paranjpe, a Stanford University resident physician, told CNN ahead of the presentation.
"While other work has also linked cannabis with CAD, there are several potential confounders that may explain this relationship. Our (Mendelian randomization) analysis suggests this relationship may be directly causal," Paranjpe added.
CAD occurs when a buildup of cholesterol narrows down the arteries that supply blood to the heart. This causes several symptoms, including chest pain or discomfort, weakness, light-headedness, nausea, cold sweat, pain or discomfort in the arms or shoulder and shortness of breath, according to the Centers for Disease Control and Prevention (CDC).
The common risk factors for CAD include being overweight, physical inactivity, unhealthy diet and smoking tobacco. A family history of heart disease also increases the chances of having CAD. Medication for risk factor management, surgical procedures and lifestyle changes are recommended to lower the risk of CAD, the CDC added.
"We found that cannabis use is linked to CAD, and there seems to be a dose-response relationship in that more frequent cannabis use is associated with a higher risk of CAD. In terms of the public health message, it shows that there are probably certain harms of cannabis use that weren't recognized before, and people should take that into account," Paranjpe said in a news release.
Further research is needed to establish how various marijuana usage methods affect heart health. The latest findings highlight the importance of being aware of the potentially dangerous effects of marijuana use.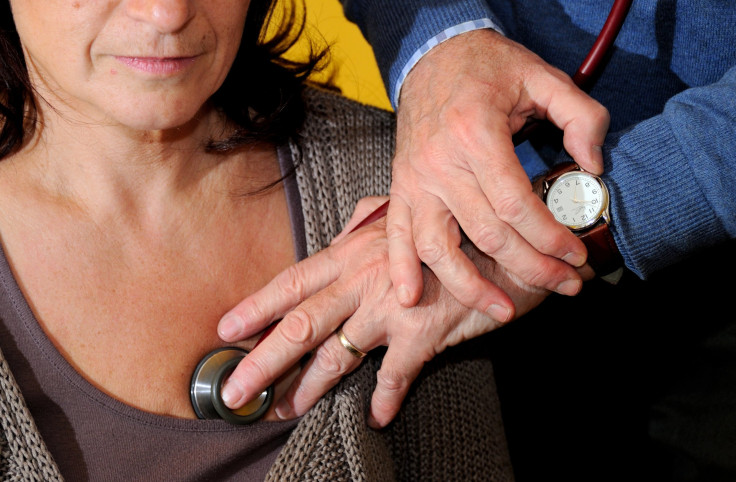 Published by Medicaldaily.com