Cannibalistic Murderer Joseph Oberhansley Arrested For Stabbing Girlfriend And Eating Parts Of Her Brain, Heart, And Lungs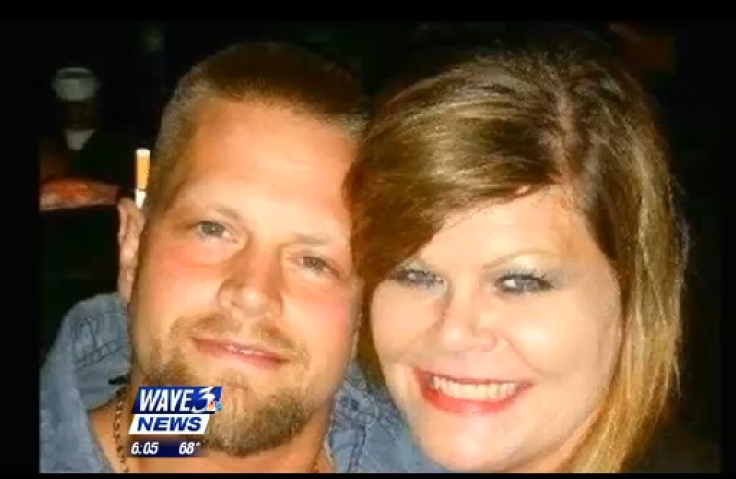 In 1998, Joseph Oberhansley murdered his mother and girlfriend only days after she gave birth to their child. However, since the crime was committed when Oberhansley was still a minor, he received only a 13-year sentence. Last week, Oberhansley proved the true extent of his violent nature after he admitted to not only killing yet another one of his girlfriends, but that he proceeded to eat parts of her brain, heart, and lungs.
According to the Clark County Prosecutor's Office, at around 3 a.m. on Sept. 11, Tammy Jo Blanton called the police complaining that her boyfriend, Obernhansley, was outside her home trying to get in, The Huffington Post reported. Officers arrived at the premise and quickly handled the situation, sending Oberhansley away and assuring Blanton that she was now safe. The next morning, at around 10 a.m., police received yet another call requesting their presence yet again at the same home. This time, the caller was a neighbor, who expressed concern over Blanton's welfare and wanted the police to check-in and make sure she was still OK. Unfortunately, when police found Blanton, she was far from "OK."
Inside the home, officers found Oberhansley. Since only hours earlier they had demanded the man stay away from the premises, officers detained him, still unaware of the extent of his crime. Eventually, Blanton's bloody body was found in the bathtub. According to NBC-affiliate Wave3, the coroner concluded that Blanton had died from "multiple sharp point injuries." The new report described the body as being beaten with portions of the skull visibly removed.
Oberhansley told officers that he had eaten her heart and a portion of her lungs. "He further admitted to cooking a section of her brain and eating it," the arrest report said. Police have recovered several items they believe may have been used as weapons, but at the moment won't reveal the nature of these items to the public.
Unfortunately, Oberhansley's history is filled with violent crimes and the 33-year-old spent a large portion of his life behind bars. Along with killing his mother and the mother of his child in 1998, Oberhansley was also arrested for strangling the boyfriend of another woman he was pursuing "in a naked chokehold"; for resisting arrest in 2012; and for erratic driving that sparked a police chase in July, HuffPost reported. Blanton posted a $1,000 bond for Oberhansley in that final pursuit, only two months before her death.
wave3.com-Louisville News, Weather
Published by Medicaldaily.com