Car Surfing, the New Deadly Trend Among Teens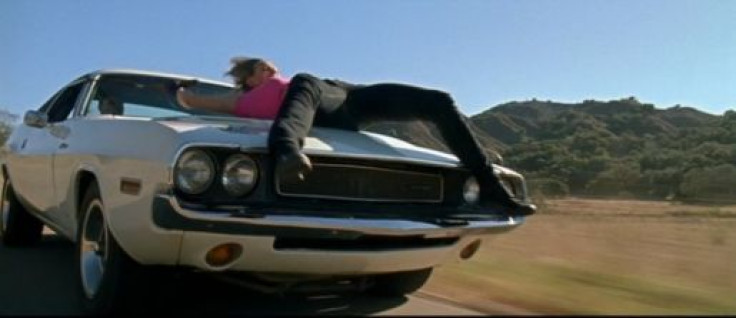 Who knew that car surfing was all the rage with the young people of America? Turns out car surfing is not only spreading but can also be quite deadly.
Oh those crazy kids are up to no good again. Car surfing requires the foolhardy individual to grab on to the exterior, or stand on top of the hood, of the car as it is in motion. Naturally this sounds like a terrible idea and for the few seconds of fame on YouTube, car surfing can lead to lifelong injuries.
People love doing stupid things with cars and car surfing seems to be yet another example of that. The Centers for Disease Control and Prevention (CDC) released a study of this phenomenon, noting that 99 people have died or had serious injuries from car surfing since 1990. Broken bones, road rashes and head injuries are just a few perils of this high-speed, low-reward game.
According to the Loyola University Medical Center, the trend in car surfing has increased due to depictions in movies such as Death Proof and the spread of viral stunts on the internet. Loyola is the only Level 1 trauma cent in America that has been verified by the American College of Surgeons and the medical center regularly treats car crash victims.
Dr. Thomas Esposito, chief of the Division of Trauma, Surgical Critical Care and Burns in the Department of Surgery at Loyola, warns against the cheap thrill of trying something stupid and having your friends recording it on their cellphones. Dr. Esposito has also been a first-hand witness to car surfing in suburban Chicago and has tried to warn the teens against the activity.
The biggest cause for concern is quick movements of the car, such as swerving or quick acceleration which could cause the surfer to lose their grip or balance and take a nasty tumble off the car. Aside from the obvious risk of death, traumatic brain injuries, fractured skulls, paralysis and broken bones are other injuries that could be sustained from car surfing according to Dr. Esposito.
Males are most likely to be car surfing according to the CDC study with the average age of those participating being around 17.6 years. According to the CDC, car surfing injuries have occurred in 31 states, with 39 percent of the injuries occurring in the Midwest and 35 percent occurring in the South.
Published by Medicaldaily.com