Carbon Monoxide Deaths Spike In Cold Winter Months, As Some Turn To Generators In A Power Outage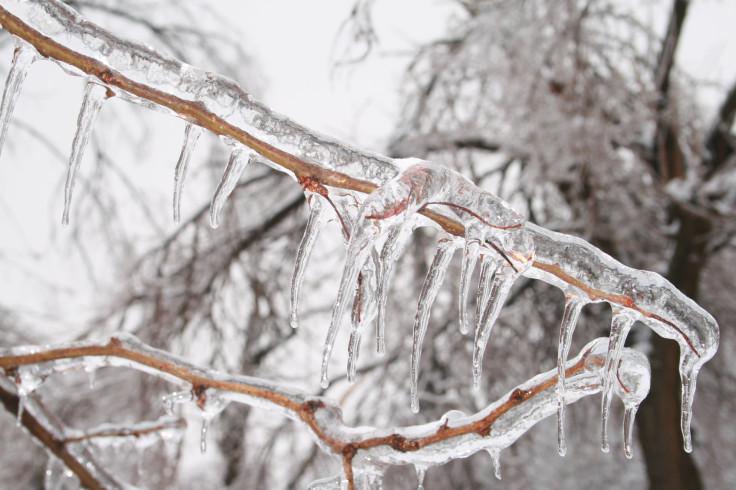 As temperatures swirled, a massive ice storm blanketed Northern U.S. states and parts of Canada during the early morning hours of Christmas Eve last month, crystallizing a landscape of drooping pine boughs and broken birches.
In Vermont, locals listened to public radio for weather updates, correctly identifying the sounds of a distant snowplow and whether or not the driver had begun dropping sand onto the roadway. Temperatures dipped, and those who'd lost electricity to downed power lines made last-minute contingency plans for the holiday, either moving the celebration or "sheltering in place" beside a wood stove with plenty of blankets.
However, at least one area man — who'd survived combat in Vietnam as a Marine scout — perished of carbon monoxide poisoning the next day. Like many rural Americans, Mitchel Rowell kept a gasoline generator in the garage for just such an emergency. And like so many others, the 60-year-old thought he'd run the machine in his attached garage, ventilating the poisonous fumes by opening a door or window.
Similarly, 40-year-old Sederick Baliem Sr. ran a gas generator in the basement of his house in East Point, Illinois, following the same storm, leading to the poisoning deaths of himself and his 11-year-old son, Sederick Baliem III.
The Consumer Product Safety Commission says portable generators account for 85 percent of carbon monoxide deaths in the United States every year, or 800 of 931 such deaths. Interestingly, African-American men were over-represented in this group, accounting for some 23 percent of all carbon monoxide deaths — twice the average.
Sean Sue, clinical director of Piedmont Atlanta Hospital's emergency department, told The Atlanta-Journal Constitution that emergency room physicians anticipate a surge in carbon monoxide poisonings during the peak of winter. "People are at greater risk for carbon monoxide poisoning as it gets colder and we turn to things like space heaters, fireplaces and sometimes even wood stoves — all of which produce carbon monoxide as a byproduct," he said.
Such poisonings may be hard for doctors — and especially for laymen — to recognize given the similarity of symptoms to other illnesses. Following exposure to the gas, symptoms may include headaches, dizziness, weakness, nausea, vomiting, and other flu-like symptoms. However, Sue said most poisonings carry only short-term symptoms, unless a victim endures a longer exposure to the gas. "When someone is exposed to high levels of carbon monoxide, it can cause loss of consciousness and even death," Sue said.
To avoid carbon monoxide poisoning, experts recommend home owners install detectors on every floor while refraining from using kitchen ovens to heat the home, even in the event of a protracted power outage. Most important, people should refrain from operating a gas generator indoors or within 15 feet of the house.
Published by Medicaldaily.com