Women-Only Cardiac Rehabilitation May Lessen Anxiety, Depressive Symptoms In Low-Risk Patients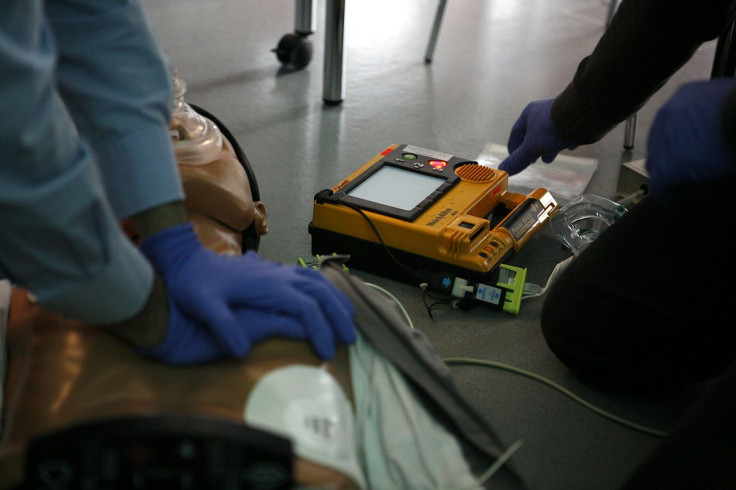 Cardiac rehabilitation (CR) is an outpatient, educational program people at low-risk for acute coronary events don't take advantage of as often as they should. But if that were to change, would it matter if they enrolled in a sex-specific group? Maybe, at least where women's mental health is concerned, says a new study published in the Canadian Journal of Cardiology.
CR typically involves exercise training, comprehensive education and counseling in an effort to help men and women address their cardiac risk, the study authors said. Separate studies have shown CR can reduce cardiovascular mortality by 26 percent, as well as produce lower rates of rehospitalization and revascularization. It can also encourage heart-healthy behavior, like smoking cessation and improved diet and exercise. This can be especially useful to patients who have experienced an acute cardiac event— patients are still vulnerable in recovery, still facing an increased risk of mortality, lower physical function, and mental health problems.
Despite the recommendation for women to enroll in CR, data shows participants are 45 percent men and only 39 percent women. The question of whether mixed-sex CR properly addresses women's needs has been raised before, and yet study authors found only a single randomized trial done on the potential benefits of women-only groups. They decided to look further into this CR model and see if CR programs — mixed-sex, women-only, or home-based CR — resulted in different health behaviors, like exercise, diet, medication adherence and smoking, and psychosocial well-being, like depressive symptoms and quality of life, among women.
The study authors analyzed low-risk cardiac patients from six inpatient and outpatient cardiac settings in Ontario, Canada. Patients completed surveys designed to assess health behavior, psychosocial wellbeing, and wore pedometers for seven days. Then, they were randomly divided into mixed-sex, women-only, or home-based CR. Six months later participants received follow-up surveys and pedometers.
The results revealed self-reported physical activity increased among women in mixed-sex and women-only CR groups, but only diet and quality of life improved in women-only groups. To boot, women in mixed-sex CR had higher anxiety and depressive symptoms than women in women-only groups.
However, it's worth mentioning the authors did not find significant differences in heart health-related behaviors and outcomes among CR models, and that "no model is of particular advantage for women." They believe, generally, "there should be greater use of CR among women and wider availability of motivationally focused CR programs...."
That said, "given the high degree of anxiety observed, this finding warrants replication," the authors concluded.
Source: Midence L et al. Women's Health Behaviours and Psychosocial Well-Being by Cardiac Rehabilitation Program Model: A Randomized Controlled Trial. Canadian Journal of Cardiology. 2016.
Published by Medicaldaily.com