Cardiovascular Disease More Prevalent In Single People, Especially The Under 50 Crowd: A Reason To Get Married?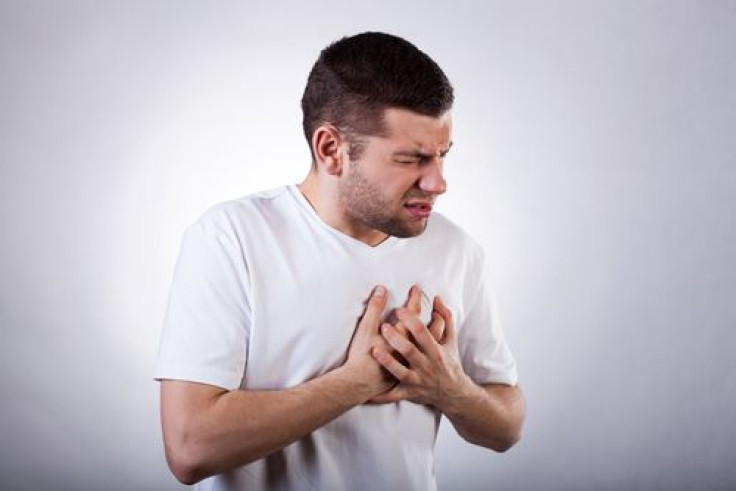 Another study about how married people are healthier than singles? Well, yes. But that's good news, right? Especially for all those who struggle to maintain a sometimes inconvenient connection in a too-busy world that barely values fidelity. The latest research, from a paper presented at the American College of Cardiology's 63rd Annual Scientific Session, finds people who are married have lower rates of several cardiovascular diseases compared with those who are single, divorced, or widowed.
"These findings certainly shouldn't drive people to get married," said Dr. Carlos L. Alviar, cardiology fellow, New York University Langone Medical Center, "but it's important to know that decisions regarding who one is with, why, and why not may have important implications for vascular health."
Well, OK! The team of researchers analyzed records from a database of more than 3.5 million people nationwide who had been evaluated for cardiovascular diseases. Participants' ages ranged from 21 to 102 years old, with the average age of 64 and more than half (63 percent) were female. Overall, 69.1 percent (2.4 million) were married, 13 percent (477,577) were widowed, 8.3 percent (292,670) were single, and 9 percent (319,321) were divorced. Traditional risk factors for heart problems, such as smoking and obesity, were similar to the overall U.S. population.
Next, the researchers investigated the data for the presence of vascular disease in different blood vessel locations such as the coronary arteries, leg arteries, carotids, and the abdominal aorta. Vascular disease includes any condition that affects the circulatory system and ranges from problems with the arteries, veins, and lymph vessels to blood disorders. Cardiovascular disease often occurs over time and is caused by build-up of fat and cholesterol deposits, as well as aneurisms, bulges in the walls of blood vessels. After factoring out demographic influences, the researchers discovered that marital status was independently associated with cardiovascular disease, a finding that was consistent for both sexes across the four conditions.
Quotable Statistics
Specifically, married people were five percent less likely to have any vascular disease compared with singles. They also had eight percent, nine percent and 19 percent lower odds of abdominal aortic aneurysm, cerebrovascular disease, and peripheral arterial disease, respectively. The odds of coronary disease were lower in married subjects compared with those who were widowed and divorced, but this was not statistically significant when compared to single subjects, which were used as the reference group for comparison. This relationship between marriage and lower odds of vascular diseases is especially pronounced before age 50.
"The association between marriage and a lower likelihood of vascular disease is stronger among younger subjects, which we didn't anticipate," Alviar, who acted as lead investigator of the study, said in a press release.
Benefits of Time?
For those who are 50 and younger, marriage means 12 percent lower odds of any vascular disease. This number drops to seven percent for people between 51 and 60, and drops even lower to only four percent for those older than 61. Over time, then, not being married appears to matter less.
Compared with both singles and marrieds, however, divorced or widowed people were more likely to have vascular disease. Widowers had slightly higher odds (three percent) of any vascular disease though seven percent higher odds of coronary artery disease in particular. Those divorced had a generally higher likelihood of any and all vascular disease, abdominal aortic aneurysm, coronary artery disease, and cerebrovascular disease.
Alviar said that while earlier, smaller studies reported similar findings, it is the size of this study in addition to the researchers' ability to consider four different vascular diseases (and many types of lifestyles) that makes this research different from anything that's come before it. "We are able to take a better look at a spectrum of relationships," Alviar said. "Of course, it's true that not all marriages are created equal, but we would expect the size of this study population to account for variations in good and bad marriages."
Published by Medicaldaily.com