Care Needed To Reduce Pet-To-Human Infection Risk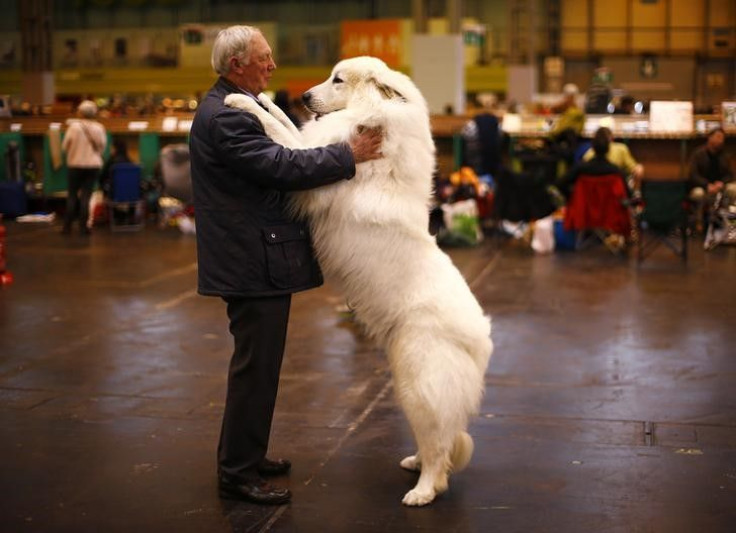 (Reuters Health) - Pets can be a source of infection, and newborns, the elderly, children with leukemia and adults with cancer are especially vulnerable, according to a new review of data from previous research.
Selecting the right pets and using safe strategies to care for them can reduce the risk, the authors write.
"Pets have a number of really important health benefits," including emotional and social support, said lead author Dr. Jason Stull of the Department of Veterinary Preventive Medicine at Ohio State University in Columbus.
And actually contracting an infection from a pet is relatively uncommon, he and his colleagues say.
"The biggest issue comes down to really recognizing when individuals are at greater risk," Stull said.
People with compromised immune systems are at increased risk for these infections and may have more severe disease, the authors write. Also at increased risk are kids under age five, adults over age 65, and pregnant women. Pet-sourced infections have also been reported in organ donors and recipients, according to Bruno Chomel, who researches veterinary public health and zoonoses at University of California, Davis School of Veterinary Medicine. Chomel was not part of the new review.
More than half of households in the U.S. have pets, Chomel noted.
"We are not saying that you should get rid of the pet," he told Reuters Health by phone. But if your immune system is compromised, he added, "don't take in a stray pet or a kitten with fleas, and if you have young toddlers, don't take an iguana as a pet."
Many people don't realize their pets can be a source of infection, Stull told Reuters Health by phone. Reptiles, amphibians, hedgehogs, chinchillas, rodents and young chickens are some of the "highest risk" animals, he said.
There aren't good data on actual rates of so-called zoonotic infections, because governments don't generally track diseases transmitted by companion animals, other than rabies. But pets can theoretically transmit more than 70 human diseases via bites, scratches and contact with body fluids (such as saliva, urine, or feces, or infectious aerosols or droplets), the authors write in the medical journal CMAJ.
The new review covered more than 300 articles on infections originating in companion animals. Most of the studies were small, the authors note.
The review also included guidelines developed by other experts. Cats are the definitive host for the parasite Toxoplasma gondii, which can lead to congenital defects, encephalitis or meningitis when a pregnant woman is exposed.
"Your risk of toxoplasma is much higher from gardening or eating undercooked meat," Stull noted.
But in any case, it seems that neither doctors nor veterinarians are asking their human clients about pets or about young children, elderly people, or other vulnerable family members in the home.
"Most patients do not ever recall being asked if they have pets," Stull said. When a child is diagnosed with cancer, the family may go out and get a new pet to help cope.
"In most situations there are options for finding a pet for that household, but it requires having a conversation with physicians and veterinarians," Stull said.
"It really requires strong integration and communication between all of these different groups," he said.
The most frequent mode of transmission is fecal-oral, Stull said, and care strategies can minimize that risk. He and his coauthors recommend wearing protective gloves to clean aquariums and cages and remove feces, proper handwashing after pet contact, discouraging pets from face licking, covering playground boxes when not in use, avoiding contact with exotic animals, regular cleaning and disinfection of animal cages, feeding areas and bedding, locating litter boxes away from areas where eating and food preparation occur and regularly scheduling veterinary visits for all pets.
Households with immunocompromised people or very young children (under a few months of age) should avoid contact with puppies and kittens that are younger than six months, and avoid adopting a cat younger than a year old, the authors suggest.
These people should also avoid young farm animals at petting zoos.
"Other practices will be important for all children under five years, such as strict hand washing and ensuring pets are healthy and receive preventive veterinary care," Stull said.
"There isn't necessarily one 'safest' animal, but mature dogs and cats who are well cared for are a lower risk," he said.
It is also important to teach children how to interact with pets to minimize the risk of bites, Stull added.
Many people today treat pets as children, and allow the pets to lick them and sleep in their beds, Chomel said.
"If pets are healthy, the risk is low, but your dog and cats walk outside and they bring things back," he said.
SOURCE: http://bit.ly/1ATHfzi CMAJ, online April 20, 2015.
Published by Medicaldaily.com